NFLPA Executive to Discuss the Sports Industry and Labor Laws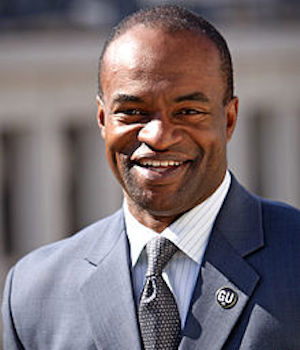 DeMaurice Smith, executive director of the National Football League Players Association (NFLPA), will present "The Ethics of Zealous Advocacy: Understanding the Business of Sports and Labor" at Pepperdine School of Law in Malibu on Thursday, March 21, at 5 PM.
Within the combined context of the sports industry and labor laws, leaders who represent players' interests are required to zealously advocate for their rights. During this fireside conversation hosted by Seaver College, Smith will share stories and provide examples of how he and other NFLPA executives have utilized multifaceted strategies to advocate for players' best interests.
In his current role with the NFLPA, Smith has led players through a 132-day lockout imposed by NFL owners to collectively negotiate and sign a 10-year collective bargaining agreement. Throughout his tenure, Smith has been a noted advocate for ensuring new health and safety protocols for football players.
For additional information about this free event, and to register to attend, visit the Seaver College page on the Engage website.