Pepperdine Mourns the Passing of Faye W. McClure Craddolph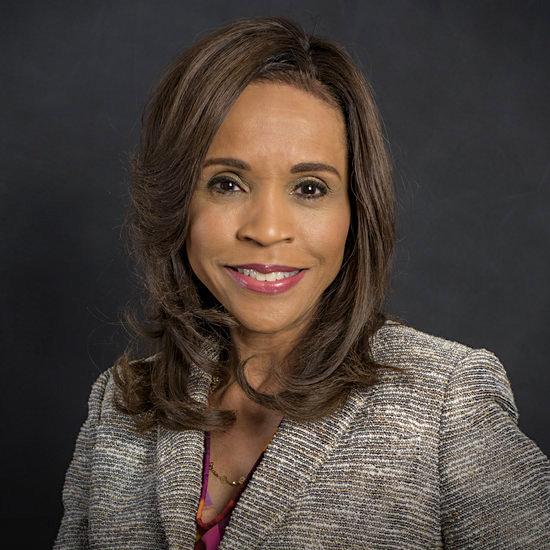 Pepperdine University is saddened to announce the passing of Faye W. McClure Craddolph ('78), a member of the Board of Regents since 2012, who died Saturday, September 30, 2023, at the age of 67.
"Faye's commitment to excellence, abounding grace, and selfless dedication to Pepperdine's mission marked her legacy as a student, an alumna, and as a member of the Board of Regents," said University president Jim Gash. "We are grieved by the loss of our dear friend and colleague, and we pray for God to comfort her loved ones."
Born on December 3, 1956, Craddolph earned a bachelor's degree in business administration from Seaver College. After working as a senior financial executive with prominent carriers in the insurance industry for many years, she founded Urban Advantage Insurance Services in Pasadena, California, where she also served as president and chief executive officer.
From 2005 to 2016, Craddolph was a member of the Graziadio Board at the Graziadio Business School. She also served the community as the vice chair of the Board of Directors for the Los Angeles Urban League and as a member of the March of Dimes California's Board of Directors, the Wiley Center's Board of Directors, and the United Negro College Fund's Los Angeles Leadership Council.
Craddolph received many accolades over the years, including the Thurgood Marshall Award of Excellence for her work in insuring Hispanic, Asian, and African Americans and the Los Angeles Sparks' Lisa Leslie Inspiring Women Award, which celebrates women who uplift and inspire. She was also recognized by the US Congress, the California State Senate, and the California State Legislature for her years of service to her local community and was named one of the Top 100 Most Influential Blacks in Corporate America for 2012 by Savoy magazine.
Craddolph is survived by her husband, Darin Craddolph, and children and step-children.
A memorial service for the Pepperdine community and Craddolph's many friends will be held Saturday, October 21, at Founders Church in Los Angeles at 11 AM.