U.S. News Makes Wholesale Changes to Ranking Methodology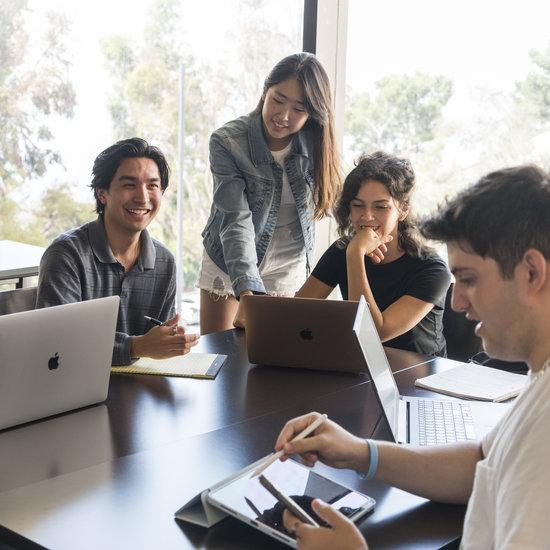 Pepperdine University has ranked once again as one of the "Best National Universities" in the nation in the latest U.S. News & World Report Best Colleges rankings. For the 2023–2024 year, Pepperdine is ranked at number 76 of 436 national institutions. As the highest-ranked Protestant university in this year's rankings, Pepperdine also continued to demonstrate exceptional strength in other categories, including "Study Abroad," "Best Colleges for Veterans," and "Best Value Schools." Pepperdine's peer reputation score also remains the highest it has ever been.
This year's rankings reflect a wholesale change in how U.S. News & World Report evaluates national colleges and universities. The value U.S. News historically placed on the quality of educational experience, small class sizes, and engaged teaching, which are some of Pepperdine's greatest strengths, has shifted toward factors that favor institutions which place a much larger emphasis on research. As a result, many institutions' position in the rankings dropped significantly, including:
Baylor University, which dropped 16 positions to 93;
Brigham Young University, which dropped 26 positions to 115;
Loyola Marymount University, which dropped 16 positions to 93;
Southern Methodist University, which dropped 17 positions to 89;
Villanova University, which dropped 16 positions to 67; and
Wake Forest University, which dropped 18 positions to 47.
In the "Study Abroad" category of the "2023–2024 Academic Programs to Look For" list, Pepperdine maintained its number 12 ranking. The ranking recognizes the University's immensely popular international programs in locations including Pepperdine's newest international campus, Château d'Hauteville in Blonay – Saint-Légier, Switzerland, a 90-acre baronial estate nestled in the hills above Vevey, overlooking Lake Geneva. A setting for study unlike any other, Château d'Hauteville provides transformative learning, service, and leadership development experiences for students and serves as a world-class venue for retreats, conferences, and lectures on topics of global significance. Pepperdine also provides international study opportunities at its campuses in Heidelberg, London, Florence, Buenos Aires, and Washington, DC.
"With 80 percent student participation and more than 8,000 alumni in its 60 years, Pepperdine's International Programs is successful because we maintain and deepen the University's affirmation that the 'student [is] the heart of the educational enterprise,'" says Ron Cox, dean of Pepperdine's International Programs. "By offering Seaver College's high-quality academics and co-curricular living in locations of profound historical, cultural, and social significance, staff and faculty at each Pepperdine-owned facility help our students find their place in God's world by equipping their minds and nurturing their spirits for exploring new places and discovering more about themselves."
Pepperdine also maintained its status as one of the top colleges for veterans with a number 45 ranking in the "Best Colleges for Veterans" category, which recognizes the top-ranked schools that participate in federal initiatives helping veterans and active-duty service members pay for their degrees. Pepperdine is an active participant in the Yellow Ribbon GI Education Enhancement Program, allowing the University to contribute up to 50 percent of a veteran's unmet tuition costs that Veteran Affairs can match.
In its ranking of "Best Value Schools," Pepperdine ranked number 55 in the nation as a college or university that offers students the best value. This ranking, according to U.S. News, "takes into account a school's academic quality, as indicated by its 2022–2023 U.S. News Best Colleges ranking and the 2021–2022 net cost of attendance for an out-of-state student who received the average level of need-based financial aid."
This year, U.S. News adjusted its ranking methodology significantly, which resulted in a material change in the weight, data source, or calculation method of 17 of 18 ranking categories with the exception of "Peer Assessment." These adjustments accounted for Pepperdine's significant change in rankings and impacted numerous universities committed to foundational approaches to education such as small class sizes, teaching-centered models, and student-focused teaching.
Many metrics previously employed by U.S. News—indicators in which Pepperdine has historically performed well—either changed significantly or were entirely eliminated. Of note, categories comprising 23 percent of the overall rankings formula were entirely removed from Pepperdine's 2023–2024 evaluation. For example, an institution's class size was weighted at eight percent in previous years' assessments. This year, it was weighted at 0 percent. Additionally, another 14 percent of the formula was redistributed to other areas. U.S. News kept intact only 20 percent of Pepperdine's weight allocation from the previous year.
For more information on Pepperdine's 2023–2024 rankings, visit the U.S. News & World Report website.