Pepperdine Announces 2017 Athletics Hall of Fame Honorees
Olympians, All-Americans, and a long-time administrator will be inducted into the Pepperdine Athletics Hall of Fame this fall, as the department announced the five honorees that will make up the class of 2017.
The inductees will include Vilma Charlton (women's track), Paul Faries (baseball), Angela Lawrence (women's tennis), Jesse Smith (men's water polo) and Michael Zapolski (administration).
The ceremony will be held on Sunday, October 15, in Firestone Fieldhouse. Check-in and a reception will begin at 5:15 PM, with dinner and the awards presentation at 6 PM. Tickets can be purchased through the Pepperdine Athletics page on the Eventbrite website.
"The annual Hall of Fame ceremony is always one of my favorite events of the year," said Steve Potts, Pepperdine director of athletics. "We are very pleased to be able to recognize the outstanding accomplishments of these five remarkable alums who contributed so much to the success and legacy of their programs and the department."
This year's group will join 120 individuals, 14 teams, and eight special achievement recipients that have already been enshrined since the establishment of the Pepperdine Athletics Hall of Fame in 1980.
To be eligible for induction, nominees must have competed, coached for, or rendered an extraordinary service to Pepperdine University Athletics. After a list of nominations was gathered, Pepperdine's Hall of Fame Committee made the decision on this year's inductees.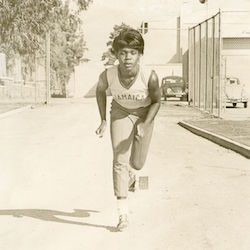 Vilma Charlton, women's track
Attended Pepperdine in the 1960s and earned bachelor's and master's degrees
Attended Pepperdine prior to the addition of women's intercollegiate sports
Ran at the 1964, 1968, and 1972 Olympics for her native Jamaica
Won medals at the Pan American Games and Commonwealth Games
Currently the fourth vice president of the Jamaica Athletics Administrative Association, the national governing board for track and field in the country
A lecturer at the University of West Indies
An International Amateur Athletic Foundation instructor
President of the Olympians Association of Jamaica
Has helped Jamaican athletes earn athletic scholarships in the US
Coauthor of the book Jamaican Gold: Jamaican Sprinters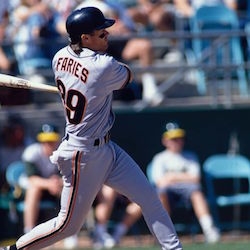 Paul Faries, baseball
Played four seasons (1984-1987)
An outfielder from Moraga, California
A 1987 All-American third team selection by the American Baseball Coaches Association
1987 WCC Co-Player of the Year
Two-time All-WCC first team and once on the second team
Batted better than .300 all four years as a Wave, including .350 as a sophomore, .356 as a junior, and .348 as a senior
Had career totals of a .341 batting average, 11 home runs, and 165 RBI
On Pepperdine's career lists, still ranks number one in games played (249), number two in at-bats (921) and hits (314), tied for number three in runs (187) and number six in RBI (165) and total bases (400)
The Waves went 179-69-6, won three WCC titles, and advanced to three NCAA Regionals during his four years
Taken in the 23rd round of the 1987 Major League Baseball (MLB) draft by San Diego
Played four years in MLB with San Diego and San Francisco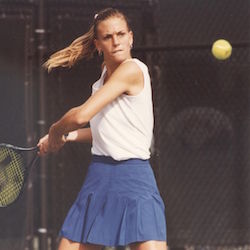 Angela Lawrence, women's tennis
Played four seasons (1995-1996 through 1998-1999)
From Kingsgrove, Australia
Pepperdine's second four-time All-American in the sport of women's tennis
Made All-WCC singles twice and doubles three times
Final national doubles rankings in top 10 all four years (number five in 1996)
Made quarterfinals in 1996 and 1999 NCAA doubles tournaments
Was number 25 in final 1999 singles rankings and number 30 in 1998
Won doubles titles at the 1997 Riviera event and 1996 Rolex Regional
Team won four WCC titles and made the NCAA Round of 16 three times
A four-time WCC All-Academic selection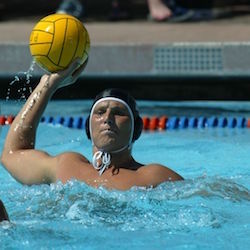 Jesse Smith, men's water polo
Played for four seasons (2001-2003, 2005)
From Coronado, California
Four-time All-American (2002, 2003, and 2005 first team; 2001 second team)
Four-time All-MPSF first team
Scored 213 career goals (number eight all-time when he finished, now number nine)
Led the team in goals in 2005 (51), 2003 (55), and 2002 (65)
Team went 67-35 in his four years and was ranked fifth, third, fifth, and sixth nationally
Four-time US Olympian in 2004, 2008, 2012, and 2016 (silver medal in 2008)
Has played professionally in Brazil, Croatia, Greece, Italy, and Turkey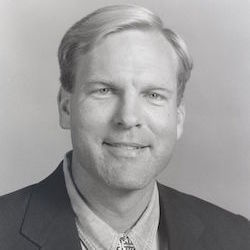 Michael Zapolski, administration
Spent 20 years as an administrator in Athletics
Graduated from Pepperdine in 1985, but got his start as the sports information director in 1983 while still a student
Promoted to assistant athletics director in 1999 and to associate athletics director in 2001, a role in which he oversaw several teams and the athletic training, facilities, marketing, and sports information offices. He also served as webmaster and supervised game management operations and scheduling for all sports
Has gone on to become the athletic director at Anderson University in Anderson, Indiana, and Augustana College in Rock Island, Illinois