Pepperdine Announces Winners of the Master of Arts in Teaching Program Awards at Summer 2021 Graduate Capstone Symposium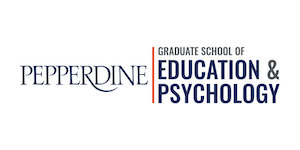 On July 22, 2021, the Graduate School of Education and Psychology (GSEP) announced the winners of the Summer 2021 MacNair Teacher Education Loan Forgiveness Award, Pat Lucas Award for Excellence in Teaching, and the Pat Lucas Community Teacher Award, granted annually each July and December to students enrolled in the master of arts in teaching (MAT) program. The awards were presented during the Summer 2021 Graduate Capstone Symposium, attended this year by more than 160 members of the Pepperdine community, including faculty, mentor teachers, field supervisors, staff, and parents, alongside 50 graduating candidates.
"Outside of in-person commencement, this is by far the most exciting event of the MAT program because it is where MAT candidates are able to display a culmination of their graduate studies and field experience through a research symposium," explained Reyna García Ramos, GSEP professor of education and chair of the Department of Education and Pedagogy who directs the MAT program. "MAT candidates complete the requirements for a teaching credential in the State of California, but they also receive a master of arts in teaching, which means they have successfully completed graduate courses that have challenged them to think critically about possible experiences they will face as new teachers. More specifically, the candidates pursue research through this symposium that helps prepare them to teach all students, particularly the ones that are unable to advocate for themselves because of age, language, or experience."
The primary topic of this year's symposium was COVID-19 and an exploration of technology and learning during California's stay at home mandate, including the many issues students and their families experienced, particularly those who are English learners. Topics also explored teachers' experiences throughout a year of online instruction.
The program's academic advisor, Andrew Disney, also expressed his enthusiasm for the program and its candidates. "It has been a pleasure to see this group grow both personally and professionally while enrolled in the MAT program and during a pandemic," he said. "I expect great things from this cohort as they are now charged with educating the leaders of tomorrow."
The Summer 2021 MacNair Teacher Education Loan Forgiveness Award, a $5,000 award created to provide funds to teacher candidates that have incurred high loan debt during enrollment in the MAT program, was awarded to:
Cristina Arellano
Jacob Fisch
Alia Martinez
Hovsep Sarafyan
Named in honor of Richard MacNair, former associate dean of the School of Education, the MacNair Teacher Education Loan Forgiveness Award is a trust fund granted to students recognized by University field supervisors for their outstanding clinical practice work, with one MAT candidate selected from each cohort at the Calabasas Campus and the West Los Angeles Graduate Campus.
Ellin Avanesian and Ilana Lemos were awarded the Summer 2021 Pat Lucas Award for Excellence in Teaching, a $2,500 award designed to recognize excellence, provide financial assistance for candidates to successfully complete the MAT program, earn a masters of education degree, and receive a recommendation for a teaching credential from the California Commission on Teacher Credentialing.
The Summer 2021 Pat Lucas Community Teacher Award, which recognizes candidates that embody the community teacher spirit both in their K–12 classrooms and throughout their GSEP MAT program, was awarded to:
Elianna Campos
MJ Harmon-Saltz
Jensine Lucas
Mason Markell
Tyler Perez
Joseph Schwartz ('20)
Vanessa Soltero Chavez
For additional information about the MAT program at Pepperdine, visit the GSEP website.