Pepperdine Armenian Student Association Organizes Genocide Awareness Exhibit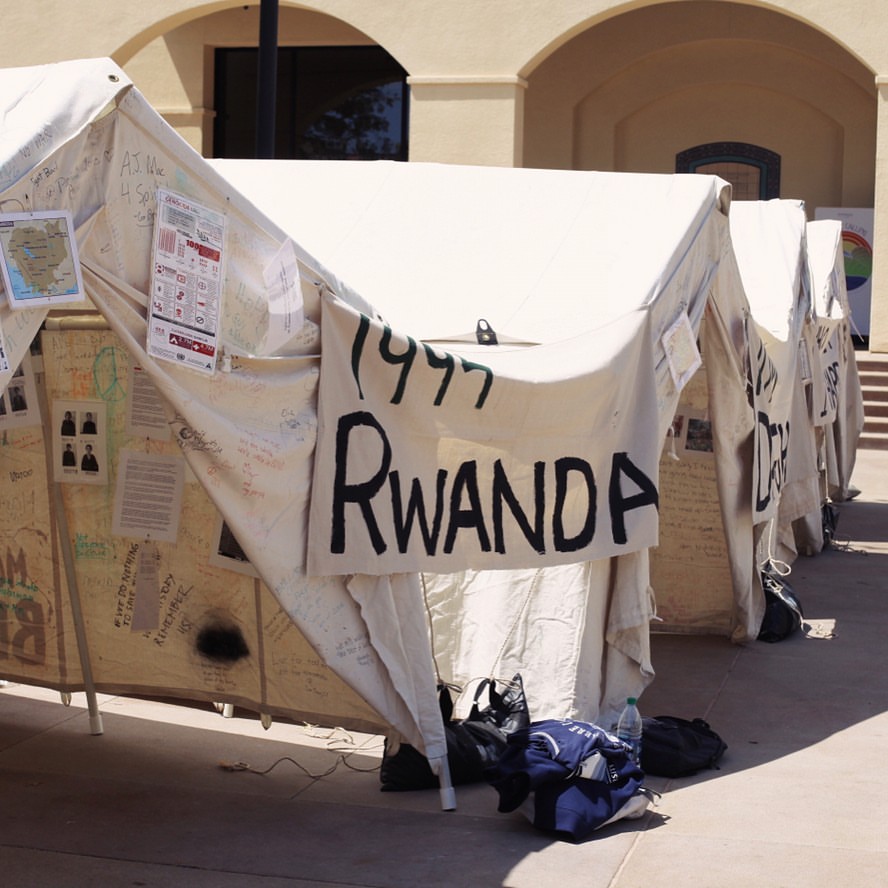 "To spread knowledge is to spread peace." These poignant words were displayed on one of the linen tents set up in Mullin Town Square on Pepperdine's Malibu campus on Thursday, April 13, to raise awareness of genocides around the world throughout history. Organized by Pepperdine's Armenian Student Association and Armenian Genocide Committee, the second annual Genocide Awareness Exhibit depicted the atrocities committed in Armenia from 1915 to 1918, during the Holocaust from 1933 to 1945, in Cambodia from 1975 to 1979, in Bosnia from 1992 to 1995, in Rwanda in 1994, in Darfur currently, and the dozens of other genocides that have plagued humanity.
The timing of the event coincided with the 102nd anniversary of the beginning of the systematic extermination of Armenians when Ottoman authorities carried out the torture, arrests, and deportation of hundreds of intellectuals and, ultimately, the deaths of 1.5 million Armenians.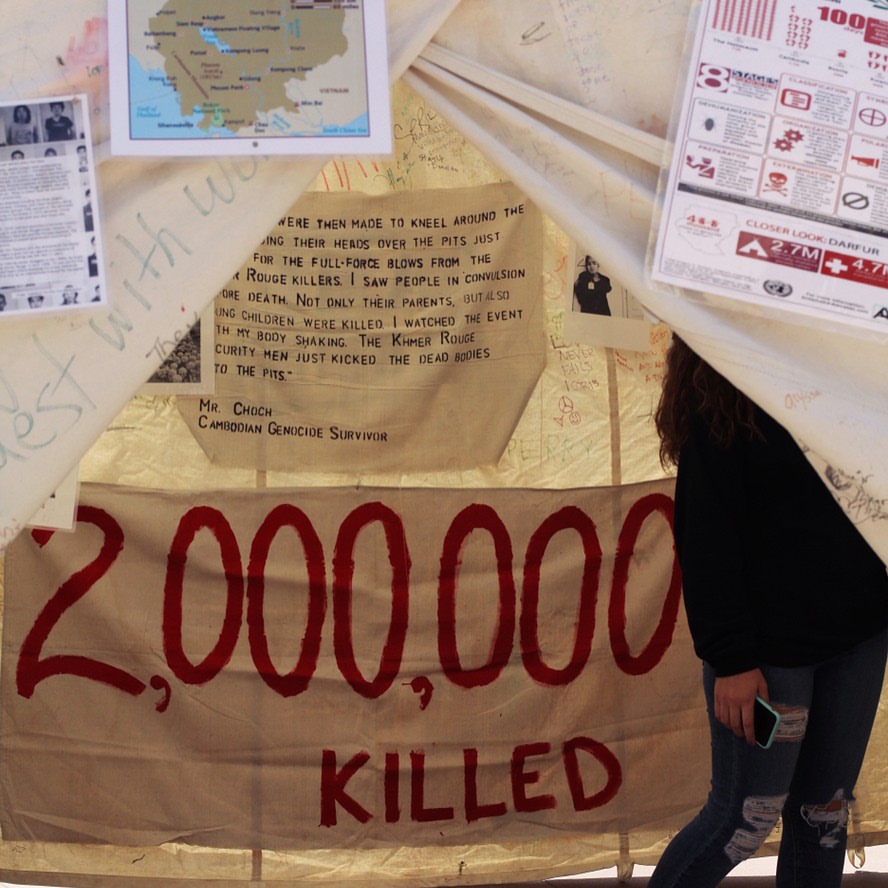 "So many people were unaware of where Armenia was located and what had happened there in 1915, as well as in Cambodia and Darfur," says Nona Mitoyan, president of the Pepperdine Armenian Student Association and the Armenian Genocide Committee and a descendent of the Armenian Genocide. "The conversations we had were raw, and it was amazing to see how people were seeking answers and wanted to understand these mass atrocities they had never heard of before. It was also powerful to hear others share their own genocide stories passed down from their ancestors. For some, such as in the case of Rwanda, it is much more recent."
Attendees were encouraged to tour the tents that displayed photos of emaciated victims and displaced refugees, letters, and statistics on various genocide incidents. A mock refugee camp, "Camp Darfur," was designed to educate attendees about the humanitarian crisis currently taking place in Darfur. The exhibit also included books about dozens of genocides throughout history and provided opportunities for attendees to take action by signing petitions after they had viewed the historical facts.
"It is important that we, as descendants of the Armenian Genocide and conscientious citizens of the global community educate the Pepperdine and Malibu communities about all genocides past and present, and even more so to give students opportunities to take action," says Mitoyan. "In order to impact change, we must educate people to recognize that a problem exists and that they are able to play a role in preventing future genocides to come. After all, education and awareness are the most powerful weapons we can use to change the world—and this is what we seek to accomplish every year."