Pepperdine Athletics Announces 2014 Hall of Fame Class
Six former student-athletes will be inducted into the Pepperdine University Athletics Hall of Fame this fall, as the department announced its 2014 inductees today. The group includes two Olympians, three National Players of the Year, 16 All-American awards and professional success in their respective sports.
The class of 2014 will include Jason Allred (men's golf), Alan Herrmann (men's water polo), Brad Keenan (men's volleyball), Jennifer Lacy (women's basketball), Sean Rooney (men's volleyball), and Katie Wilkins (women's volleyball).
The ceremony will be held on Sunday, October 19, in Firestone Fieldhouse. Check-in and a reception will begin at 5:15 p.m., with dinner and the awards presentation at 6 p.m. Tickets are $60 per plate and can be purchased by contacting Jamil Macias at (310) 506-4935 or jamil.macias@pepperdine.edu. Reservation deadline is October 10.
"The Hall of Fame ceremony is one of our most anticipated events of the year," Pepperdine Director of Athletics Dr. Steve Potts said. "We are inducting another tremendous class of former Waves who have deservedly earned this honor. We are pleased to be able to recognize these six former student-athletes who have contributed so greatly to the legacy of Pepperdine Athletics."
The Pepperdine Athletics Hall of Fame was established in 1980. This year's group will join 104 individuals, 14 teams, and eight special achievement recipients that have already been enshrined.
To be eligible for induction, nominees must have competed, coached for, or rendered an extraordinary service to Pepperdine University Athletics. After a list of nominations was gathered, Pepperdine's Hall of Fame Committee made the decision on this year's inductees.
Here is more information on the newest Pepperdine Hall of Famers: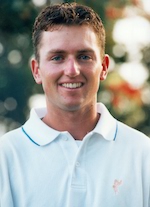 Jason Allred, Men's Golf
Allred, who is from Ashland, Oregon, played four seasons between 1998-99 and 2001-02. He is the first-ever recipient of the prestigious Byron Nelson Award in 2002 (given to a graduating senior and takes into account golf accomplishments, academic success and citizenship). Allred earned All-American second team honors in 2002. He is a four-time All-WCC first team honoree, a two-time GCAA All-American Scholar, and a four-time WCC All-Academic team selection. Allred ranks fifth all-time at Pepperdine in career scoring average (73.11) after being second at the time of his graduation. Also on the career lists, fourth in rounds played (156), tied for sixth in top 20 finishes (25), and seventh in top 10 finishes (17). He won the 2000 Western Intercollegiate and the 2001 Club Glove Intercollegiate. His team advanced to the NCAA Championships twice, placing eighth in 2002, and won four WCC titles. Allred has competed on the PGA Tour (earning cards in 2005 and 2008) and Nationwide/Web.com tours. He earned a great deal of acclaim for his third-place-tie at the 2014 Northern Trust Open at Riviera Country Club.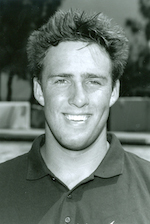 Alan Herrmann, Men's Water Polo
Herrmann is a 2-meter man from Laguna Niguel, California who played four seasons between 1993 and 1997. He was named the 1997 National Player of the Year by U.S. Water Polo. Herrmann is a four-time All-American (1997 first team, 1994 and 1995 second team, 1993 honorable mention). The Waves won the 1997 NCAA title and he shared Most Outstanding Player honors at the 1997 NCAA Championships with two teammates. Herrmann is a four-time All-MPSF (three-time first team), was the 1997 MPSF Player of the Year, and was named to the 1997 CoSIDA Academic All-American first team. He ranks #7 on Pepperdine's career goal-scoring list (218) and l led the team in scoring three times. Herrmann played with the U.S. National Team.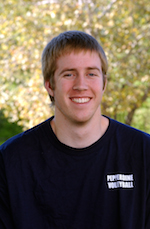 Brad Keenan, Men's Volleyball
Keenan is a middle blocker from Westminster, California who played four seasons (2000 through 2003). He was The National Player of the Year in 2002 and 2003, a four-time All-American (twice on the first team and twice on the second team), and a four-time All-MPSF selection (twice on the first team, once on the second team and once on the third team) Keenan made the NCAA All-Tournament Team in 2002. On Pepperdine's career records list, he currently ranks first in blocks (745), first in service aces (187), third in hitting percentage (.443), eighth in points (1,794.0) and 11th in kills (1,198). Keenan holds the single-season school records in the rally-scoring era for service aces (67) and blocks (231), both set in 2002. The Waves won three regular-season MPSF titles, won the 2002 MPSF Tournament and went to three NCAA Tournaments. On the AVP Tour, Keenan was the Rookie of the Year in 2006 and voted Most Improved in 2007.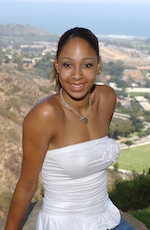 Jennifer Lacy, Women's Basketball
A 6-foot-3 forward from Simi Valley, Calif. and Agoura High School, Lacy played four seasons between 2001-02 and 2004-05. She made the All-WCC first team as a senior and honorable mention as a junior, led the WCC in scoring as a senior (16.9 ppt), and also led the team in rebounding (8.1) and blocks (0.9) that year. Her scoring average of 16.9 points ranks 10th in Pepperdine single-season history. Lacy appeared in 102 games in her career, totaling 933 points (9.1 average) and 504 rebounds (4.9 average). Her teams won two WCC regular-season titles, two WCC Tournament championships and advanced to the NCAAs twice and the WNIT once. She made the 2005 WCC All-Tournament team and became the first WCC player to make a WNBA roster, playing professionally since 2006. She won a WNBA championship with the Phoenix Mercury in 2007, and is currently in her ninth season in the league (the last five with the Tulsa Shock).
Sean Rooney, Men's Volleyball
Rooney, an outside hitter from Wheaton, Illinois, played four seasons (2002-05). He was named the 2005 AVCA National Player of the Year, the 2002 National Freshman of the Year, and the NCAA Tournament MVP as the Waves won the 2005 NCAA championship. Rooney is a four-time All-American, three times on the first team. He earned MPSF Player (2005) and Freshman (2002) of the Year honors. Rooney is a three-time All-MPSF first teamer, was named to MPSF's 15th Anniversary Team first team in 2007, and is a three-time MPSF All-Academic selection. Rooney led the Waves in kills all four years and is fourth all-time at the school with 2,007. He holds the school record for sets played (434) and is in the top 10 for service aces (131, sixth), digs (629, seventh) and hitting percentage (.383, eighth). His teams won three MPSF regular-season titles and two MPSF Tournament titles and advanced to three NCAA Championships. Rooney earned a gold medal at the 2008 Olympics with the USA men's volleyball team.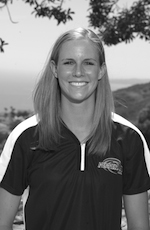 Katie Wilkins, Women's Volleyball
An outside hitter from Lakeside, California, Wilkins played four seasons between 2000 and 2003. She is a three-time AVCA All-American (2003 first team, 2001 and 2002 second team), a three-time WCC Player of the Year, a three-time All-WCC first team, and an eight-time WCC Player of the Week. On Pepperdine's career lists, Wilkins ranks #2 in points per set (5.25), #3 in kills per set (4.54), #4 in kills (1,672), #4 in points (1,932.0) and #7 in service aces (111). She holds school single-season records for the rally-scoring era in kills (587), kills per set (5.29), points (699.0), points per set (6.30), and service aces (48), all set in 2003. Her team went to the NCAA Tournament all four years, making the regional final in 2002 and the Round of 16 in 2001 and 2003. Wilkins went on to play with the U.S. National Team and on the AVP Tour.