Pepperdine Athletics Awarded 2022 Division I-AAA All-Sports Trophy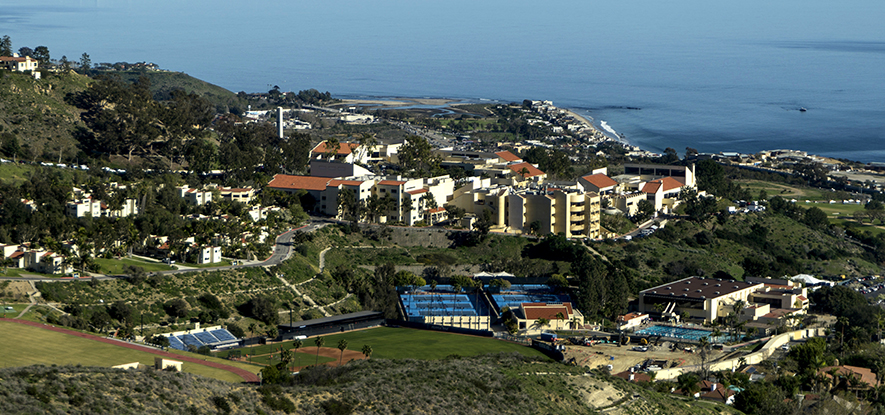 The Division I-AAA Athletic Directors Association (DI-AAA ADA) announced Pepperdine University as the recipient of this year's All-Sports Trophy, recognizing the Pepperdine Waves' overall success throughout the last academic year and its seasons. This is the fourth time in department history that Pepperdine has received the first-place All-Sports Trophy.
"This award honors the remarkable achievements and dedication of our amazing student-athletes, our incredible coaches, and our talented staff," said Steve Potts, director of Athletics at Pepperdine. "We are very proud and thankful to receive this award as it recognizes the overall strength and depth of our athletic program. To have so many of our teams compete at NCAA Championships or NCAA Regional events is truly outstanding."
The Waves earned points in six sports—men's golf who finished as NCAA semifinalists; women's tennis who made it to the NCAA quarterfinals; and Women's soccer, men's tennis, women's volleyball, and women's golf who all made their way to NCAA rounds this year. In the final Learfield Directors' Cup standings, the Waves came in 62nd place. Pepperdine ranked second among WCC schools with 375 total points, finishing only behind Brigham Young University. Joining Pepperdine to round out the top bids for the All-Sports Trophy were Providence College in second place and Gonzaga University in third.
"On behalf of I-AAA ADA, I would like to congratulate the Pepperdine Waves for their All-Sports championship this year," said Simon Gray, DI-AAA ADA president and current director of athletics at Niagara University. "After finishing second last year, Pepperdine continued its run of athletics excellence and topped a list of highly successful athletic programs in this comprehensive metric."
Division I-AAA consists of the approximately 100 NCAA Division I schools that do not sponsor football. Previously, the Division I-AAA All-Sports Trophy was awarded solely on the basis of the Learfield Directors' Cup standings. Beginning in 2021, only the sports recognized by the DI-AAA ADA were included in the scoring. Those sports include baseball, basketball, cross country, golf, lacrosse, soccer, softball, swimming, tennis, track, and women's volleyball.
To learn more about Pepperdine Athletic programs, visit the Pepperdine Waves website.