Pepperdine Concert Choir Joins the New West Symphony for Ode to Joy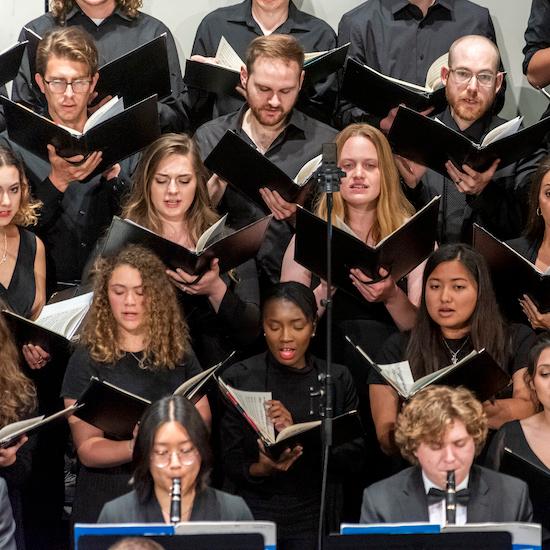 The Pepperdine Concert Choir will join the leading vocal soloists of the New West Symphony under the direction of conductor Michael Christie to perform Beethoven's triumphant Symphony No. 9 Saturday, November 18, at the Thousand Oaks Civic Arts Plaza and Sunday, November 20, at the Rancho Campana Performing Arts Center in Camarillo. Performances, which offer an exploration of the themes of human connection beyond borders and the passage of time, will also include Los Angeles-based composer Reena Esmail's My Sister's Voice, a piece that depicts two Indian women sitting along a river and singing to one another and begins with a modern take on Delibes's famous "Flower Duet" from the opera Lakme.
As Christie describes, Beethoven's epic and exhilarating four-movement symphony culminates with the Ode to Joy melody while earlier movements portray dramatic musical landscapes with grand crescendos and climaxes in some of Beethoven's most beautiful melodies. Long known as a work calling for humanity to unite as "brothers," Beethoven's Ninth Symphony has stirred whole societies to lofty ideals since its premiere in 1824.
For more information and to purchase tickets, visit the New West Symphony website.