Pepperdine Graduate School of Education and Psychology to Host 2018 Commencement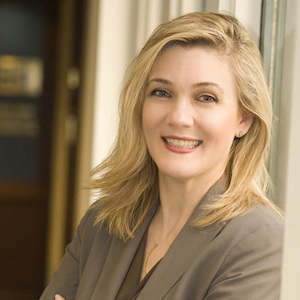 Commencement ceremonies for the two divisions of the Graduate School of Education and Psychology will take place at Alumni Park on the Malibu campus on Saturday, May 19.
The education division ceremony will take place at 10 AM, and will bestow an honorary Doctor of Humane Letters degree upon Elise Buik.
The psychology division ceremony will take place at 2:30 PM, and will bestow an honorary Doctor of Humane Letters degree upon Kay Reified Jamison.
In March 2005, Buik made history by becoming the first female president and chief executive officer of United Way of Greater Los Angeles (UWGLA).
After seven years as marketing manager for a medical software company, Buik joined UWGLA in 1994 with a strong belief in the organization and a deep dedication to improving the quality of life in Los Angeles County. Starting in the marketing department, Buik worked her way up through the ranks with long hours and a steadfast commitment to addressing the city's social and economic challenges.
Buik has been instrumental in transforming UWGLA into a community impact organization that identifies social issues, convenes experts, partners with other organizations, and crafts innovative solutions and policy. Under her leadership, UWGLA launched its strategic 10-year action plan, Creating Pathways Out of Poverty. The plan focuses on three critical issues: ending homelessness by providing housing stability, improving educational achievement, and helping families gain financial stability.
Her other roles include working with the City of Los Angeles Workforce Investment Board, a senior fellowship at the UCLA Luskin School of Public Affairs, membership on the advisory board of USC Sol Price School of Policy's planning and development Master of Public Administration program, and the boards of the Los Angeles Area Chamber of Commerce and Southern California Grantmakers.
Buik was honored with the 2009 Nonprofit CEO of the Year Award from the Los Angeles Business Journal, the Leadership Award at Peace Over Violence's 37th annual Humanitarian Awards, and the Nonprofit Leadership and Responsibility Award at the 28th annual Edmund G. "Pat" Brown Institute of Public Affairs Awards Dinner.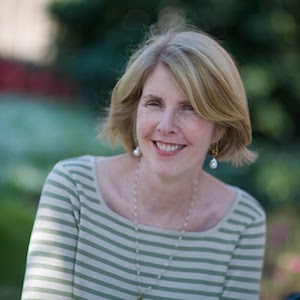 Jamison is a psychologist, psychiatrist, and writer. Her work focuses on bipolar disorder, a condition which she has dealt with personally since her early adult years. Jamison is a professor of psychiatry and behavioral sciences at Johns Hopkins University, as well as an honorary professor of English at the University of Saint Andrews in Scotland.
As one of the nation's most popular writers of material examining manic-depressive illness, Jamison has written several books and articles detailing the complexities of, and ways to work through, mental illness. Her writings have helped patients diagnosed with mental illnesses and raised society's awareness about these issues. She has won numerous awards for her written works.
One of Jamison's most notable books, An Unquiet Mind, allows patients to read for themselves how destructive it can be for them to not take their medication. The book describes the healing power of structure, psychotherapy, and a social network. It affirms to patients that they are not alone and illustrates that the diagnosis need not have too much of a negative impact on their lives.
Jamison embarked on her study of clinical psychology at UCLA, where she earned both bachelor's and master's degrees. She continued on to earn a PhD and later joined the UCLA faculty. Jamison founded and directed UCLA's Mood Disorders Clinic, a teaching and research facility for outpatient treatment. She went on to the University of Saint Andrews to study zoology and neurophysiology. After many years of teaching at UCLA, Jamison became a professor of psychiatry at Johns Hopkins School of Medicine.
For additional information, visit the Graduate School of Education and Psychology Graduation website.