Pepperdine Graziadio Business School and Hollywood IT Society to Host Inaugural Entertainment Evolution Symposium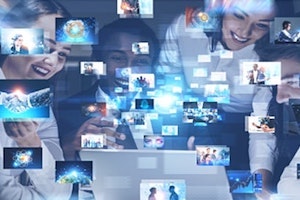 The Pepperdine Graziadio Business School and Hollywood IT Society will cohost the first-ever Entertainment Evolution Symposium: How Technology, Data, and Analytics Drives the Industry post-COVID, a virtual event that will feature preeminent industry innovators and thought leaders addressing the media and entertainment economic forecast following the coronavirus pandemic. The online symposium will take place on Wednesday, July 21, from 9 AM to 4 PM PT.
Michael Wolf, president of Activate Consulting and former head of McKinsey & Company's entertainment practice, will deliver the keynote address, "Technology and Media Outlook 2021." Wolf will explore how, in light of consumers' consistent daily engagement with technology, technology and media companies are on the path to generate more than $374 billion in revenue before the end of 2024.
The symposium's agenda topics will include:
Streaming Wars and the Global Connected Consumer
Understanding Human Bias in Artificial Intelligence
Non-Fungible Tokens and Blockchain Enablers
Ad Targeting in a New "No Cookies" World
360 Degrees of Customer Awareness: Innovations in Data Management and Analytics
Mining for Gold with Diversity Data
Productions Go Virtual: A New Evolution of Content Creation
When "Live" Means In-Person: The Welcome Return of Terrestrial Events
For additional information about the Entertainment Evolution Symposium, visit the event's registration page.