Pepperdine to Honor Fallen Heroes at Annual 9/11 Remembrance Ceremony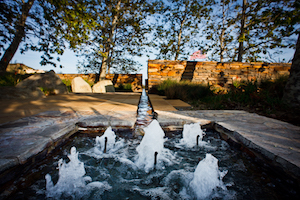 All members of the Malibu and Pepperdine communities are invited to join the University's annual September 11th Remembrance ceremony at Thomas E. Burnett, Jr., Heroes Garden on Monday, September 11, at noon.
The ceremony will begin with an invocation, followed by a short devotional message and the placing of a memorial wreath, and will conclude with a benediction. Elizabeth Smith, director of Pepperdine Graphic Media and assistant professor of communication at Seaver College, will deliver this year's message.
Pepperdine Department of Public Safety officers will have a significant and honored role in the memorial service as well, along with any flight attendants who are present.
For additional information about the event, visit the events calendar on the Pepperdine University website.