Pepperdine Honors Veterans Among University Community
In commemoration of Veterans Day, observed annually in the United States on November 11, Pepperdine University highlights select students, alumni, faculty, and staff who served the nation in its armed forces.
Meet this year's group of veterans:
---
STUDENTS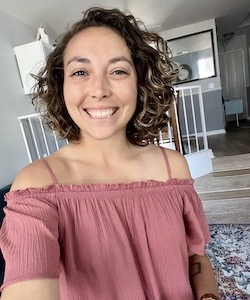 Whitney Bussell
United States Navy (2013–2018)
Journalism Major, Seaver College
Initially intrigued by the Navy Seabees' humanitarian work, a service-oriented Whitney Bussell felt a calling at a young age to live a life of purpose, service, and leadership through the military. While stationed overseas, Bussell served as a facilities manager and a lead foreman, helping to build clinics, schools, and maternity wards within healthcare facilities.
"I learned how to be confident and lead in various situations," she shares. "My thought process doesn't take me to a state of stress because I learned how to assess what is happening and how I can resolve it or find solutions."
Bussell also served as the water treatment supervisor in Naples, Italy, after which she deployed to Southeast Asia to continue her involvement in humanitarian missions. Upon the completion of her Navy career, Bussell relocated to California to pursue higher education.
"Pepperdine is a community where everyone has been so embracing of my military service," Bussell says. "The professors have been supportive in helping me understand new concepts and nurturing my individual learning style, which has assisted me in making a smooth transition."
---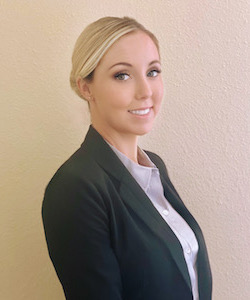 Samantha Jones ('21)
United States Navy (2010–2018)
JD/MBA Program, Caruso School of Law/Graziadio Business School
Currently the senior vice president of the Pepperdine Veterans Council, Samantha Jones ('21) grew up listening to her father's stories about his international travels and the lifelong friendships that began during his journey working in aviation for the military, ultimately—inspiring her to serve as an aviation electrician in the United States Navy.
"I'm a disciplined and empathetic person directly because of my military experience, which has helped me feel comfortable around anyone," Jones explains. "Interacting with people from different backgrounds and nationalities has shown me that we all have the same fears and desires in life."
Embarking upon her Pepperdine career four months after parting ways with the Navy, Jones admits to experiencing challenges during her transition from military service to academic life. "The professors, staff, and military-connected community here at Pepperdine were incredibly supportive and understanding during that time," recalls Jones, who graduated from Seaver College with honors. "I wouldn't be where I am today without the advice, support, and encouragement that I've received from the Pepperdine community."
---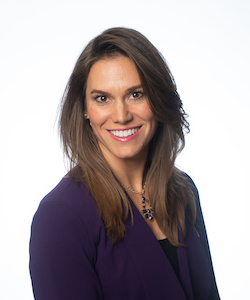 Lindsey Kirchhoff
United States Air Force (2007–2016)
JD Program, Caruso School of Law
Law student Lindsey Kirchhoff was sitting in her third grade American history class when she discovered her passion for national leaders who have made a positive social impact on the world. But it wasn't until her senior year of high school, when she visited the Air Force Academy on a swimming recruiting trip, that she began to consider military service as part of her journey.
"The military taught me that building trust, rapport, and friendship allows us to maximize our talents and the good we can do in the world, and that teamwork and camaraderie make it possible for us to thrive under stress," Kirchhoff shares. "Because military service requires frequent relocation, I learned to prioritize building community and quickly discovered that the best communities are diverse, dynamic, and inclusive."
Upon leaving the military in 2016, and noticing the deep impact military life had on her personal identity, Kirchhoff worked as a swim coach for military members recovering from injury and as a human resources director at a technology company before relocating to Kauai to work on a missile- and radar-testing range.
As the years passed by, however, Kirchhoff continually felt called to enroll in law school, particularly after realizing her enthusiasm for trial advocacy. "I took a step of faith and applied to law school even though I had doubts—I thought I might be too old, tired, jaded, and cynical," she says. "Pepperdine's generous financial support via the Yellow Ribbon program has allowed me to pursue public interest without hesitation."
Although she admits that her law school journey has been challenging, causing her to consider leaving the program, she ultimately chose to remain in school because of the encouragement she has received from her professors, staff, and classmates at the Caruso School of Law.
"Pepperdine has taught me how to hope again, to believe in the possibility of a better world, and to roll up my sleeves to make it happen," she notes. "Purpose-driven lawyers who can and desire to make a positive difference are rare, but not at Pepperdine, where I have been inspired to persevere when all hope seems lost."
---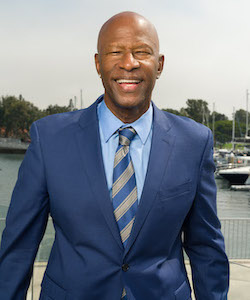 Phillip William Sheppard
United States Army Specialist (1982–1989)
Presidents and Key Executives MBA Program, Graziadio Business School
Upon witnessing his father serve in the United States Marines from 1942 to 1963, Sheppard felt compelled to follow in his footsteps. "Seeing him come home everyday in his uniform and the pride he took in serving his country were a big inspiration for my 11 siblings and me," he says.
While involved in advanced individual training as a student first sergeant, Sheppard was frequently named Soldier of the Week, Soldier of the Month, and Soldier of the Quarter. Prior to transferring to Germany to work on a helicopter, he joined the Defense Finance Accounting Service, where he worked alongside a component of the Pentagon in conjunction with the National Crime Information Center.
After leaving the Army in 1986, Sheppard was recruited to work as a special agent with the United States Department of Defense, conducting background Investigations for individuals requiring security clearances, and later served briefly at two other federal agencies.
With more than 30 years of experience working as a senior executive at software technology companies, Sheppard applied the skills he learned as a military specialist to embrace leadership roles in corporate settings. Currently enrolled in the Graziadio Business School's presidents and key executives MBA program, Sheppard—who has appeared twice on the CBS television series Survivor and is the author of the novels The Specialist and The Legend of Things Past—notes that Pepperdine is preparing him for his professional future by providing the additional leadership skill required to serve as an executive producer in Los Angeles' film industry.
---
ALUMNI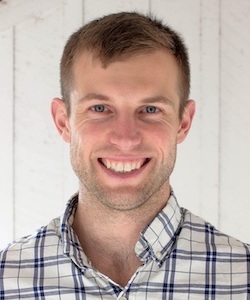 Nathan Baldwin ('15)
United States Army (2015–2019)
Corporate Financial Planning and Analysis
"I wanted to take part in something bigger than myself," explains Nathan Baldwin ('15) about joining the United States Army after graduating from Pepperdine. Baldwin, whose decision to pursue military service was inspired by his father and grandfather's legacies as veterans, spent his first few postgraduation years managing operations as well as controlling and creating budgets.
"While participating in the Army Reserve Officers' Training Corps program at Pepperdine, I learned many lessons on how to lead people, organize tasks, and manage stressful situations," he shares. "Pepperdine helped me transition from academic life to military life by creating and fostering a supportive environment for veterans and service members."
---
FACULTY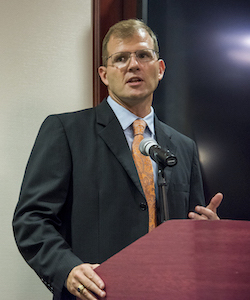 Robert Shearer
Infantry Officer, United States Army (1990–2012)
Associate Professor of Decision Science, Business Administration Division, Seaver College
With his grandfather and father having served in World War II and the Vietnam War, respectively, Robert Shearer grew up in a family deeply invested in military service. "I grew up as an Army brat," says Shearer. "One could say that I lacked the creativity to come up with a different career path."
During his time as an infantry officer with the United States Army, Shearer served as a rifle platoon leader in North Carolina, a rifle company executive officer in Egypt, an infantry company commander in South Korea, an operations research analyst in Virginia, an operations analysis cell team chief in Iraq, an assistant professor of operations research in California, and a military operations research analyst at the Defense Advanced Research Projects Agency.
Now an associate professor at Pepperdine, Shearer explains that the Army taught him to take care of and challenge the soldiers under his command. "If you do both of those things, they'll amaze you with their performance," Shearer explains. "The same is true for college students."
---
STAFF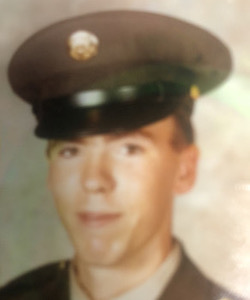 Richard Carroll
United States Army (1971–1973)
California National Guard (1983–1994)
Maintenance, Pepperdine University
"Serving in the military impacted my work ethic because you always have to be alert and focused, just like at a regular job," explains Richard Carroll, who has been serving at Pepperdine University in various maintenance-based positions since 1979. "The military also trained me to be an effective communicator, which is crucial in any role."
As an experienced electrician, Carroll recalls being fascinated as a young child by the logistics behind technological tools, devices, and accessories. "I always had an imagination geared toward how things work. When I saw a wire I wanted to know what was inside it and how it transferred electricity from one place to another," he says.
While serving in the military as a teenager, Carroll was offered the opportunity to travel through different regions of the United States and was eventually transferred to live in France and Germany for 18 months.
"At a young age I was able to explore different cultures and see how people across the globe live," Carroll shares. "What I love about Pepperdine is the deep investment in its International Programs, so students can live abroad and take in the lifestyle of people in places like Argentina, China, England, and Italy—which I believe will provide them with a well-rounded education and transformative experience."
For high school students who are not yet sure what career they would like to pursue as adults, Carroll recommends joining the Armed Forces, especially as the military can pay for their higher education. "Pepperdine is part of that program, and I feel so blessed to be part of a university that supports the military and veterans," Carroll says.
---
A participant of the Yellow Ribbon Program, Pepperdine University was ranked number 23 Best Colleges for Veterans by the U.S. News & World Report for 2022. For additional information about the University's programs for veterans, visit the Veterans at Pepperdine website.