Pepperdine to Host Event for Latina Entrepreneurs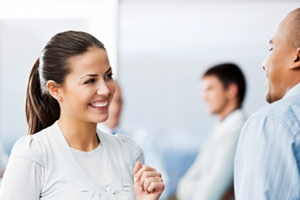 The rise of Latina entrepreneurs will be celebrated at Pepperdine University's Latina Entrepreneurs Forum, to be held on Wednesday, May 6, at Los Angeles City Hall, 200 North Spring Street. The forum brings together Latina business owners, small business resource partners, and prolific Latina executives for an exciting and inspiring day that celebrates the rise of today's Latina entrepreneur – the fastest growing segment of business owners in America.
The event will include panel sessions with business leaders and advisors, guest speakers, networking opportunities, and an Entrepreneurs Mixer at the landmark Tom Bradley Tower.
The event is cosponsored by the Pepperdine Hispanic Alumni Council, City of Los Angeles, and the Los Angeles Small Business Development Center.
Cost is $20 per person and includes the all-day forum, continental breakfast, lunch, and the mixer. For more information and to register, please visit the forum website.