Pepperdine to Host First International Alumni Reunion in Macau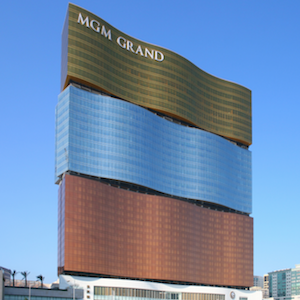 Pepperdine alumni from all five schools will take part in two days of celebration and fellowship at the University's first-ever international alumni reunion at MGM Macau in Macau, China, on Saturday, November 11, and Sunday, November 12.
Under the leadership of Pepperdine president Andrew K. Benton and vice chancellor for Asian initiatives John Hsuan—and in partnership with alumni leaders in Hong Kong, China, Indonesia, Thailand, Japan, Singapore, Taiwan, India, Malaysia, Korea, Europe, and the Middle East—the reunion will bring together the most involved and committed alumni from around the globe.
International alumni will have the unique and valuable opportunity to rekindle fond memories, celebrate the achievements and the future of Pepperdine international alumni, and reconnect with friends and former classmates while exploring Macau, an exciting city commonly referred to as "the Monte Carlo of Asia" and "the Las Vegas of the East."
"We have an amazing, talented, and extensive international alumni network making an impact through their service and leadership," said Hsuan, who has spent the past year traveling throughout Asia to meet with international alumni to discuss the University's new initiatives and opportunities. "These are exciting times for Pepperdine's global community, and 11/11 is a special date that marks a special celebration. It's an honor to join President Benton, vice president for advancement and public affairs and chief development officer Keith Hinkle, and alumni leaders from around the world in extending this invitation on behalf of Pepperdine University to gather in Macau."
To purchase tickets and packages, visit the EventBank website.
To book hotel rooms, reserve flights, and arrange transportation services, contact Shun Tak Travel or complete the reservation form on the Shun Tak Travel website.