Pepperdine to Host Virtual Affinity Reunions for Seaver College and George Pepperdine College Alumni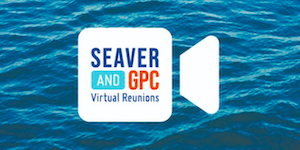 Pepperdine Alumni Affairs will host virtual Affinity Reunions 2020 on the Zoom platform on Friday, October 23, from 2–4 PM PDT, and Saturday, October 24, from noon–2 PM PDT.
Each day will commence with a special message from Pepperdine president Jim Gash (JD '93) and Seaver College dean Michael Feltner. Matt Ebeling ('99, MS '20), executive director of Seaver College and George Pepperdine College alumni relations, will also speak at the free two-day event. Additionally, participants will have the opportunity to join a breakout room of their choice to reconnect with fellow Waves.
Attendees are invited to give a gift during the registration process, which will be allocated toward the affinity of the donor's choice. All donors will receive a branded Pepperdine Zoom background to proudly display during their reunion.
For additional information about the affinity reunions, and to register to attend, visit the Pepperdine University page on the Engage website.