Pepperdine Hosts 2015 Veritas Forum
The 2015 Veritas Forum, the fifth annual at Pepperdine, will explore the topic "God of Love; God of Judgment?" and take place Monday and Tuesday, Feb. 9 and Feb. 10, at 7:30 p.m. at Firestone Fieldhouse, Malibu.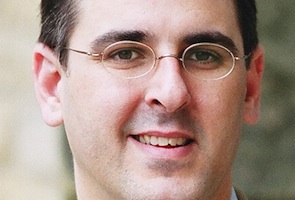 Speaker Michael Ramsden will discuss "One God, Many Paths?" Monday evening and "God of Judgment?" Tuesday evening.
Ramsden has been European director of RZIM Zacharias Trust since its foundation in 1997. He is also a lecturer in Christian Apologetics at Wycliffe Hall, Oxford, and joint director of the Oxford Centre for Christian Apologetics. While at Sheffield University doing research in law and economics, Ramsden taught moral philosophy and lectured for the International Seminar on Jurisprudence and Human Rights in Strasbourg. He has been invited to lecture to a variety of groups including the White House staff in Washington, D.C., leaders at NATO HQ in Brussels, and Members of the European Parliament.
Veritas Forums are student-led university events throughout the U.S. and Canada that engage students and faculty in discussions about life's hardest questions and the relevance of Jesus Christ to all of life. The aim is to feature a prominent Christian scholar who can address timely themes in a way that appeals to university students, whether confessing Christians or searching skeptics.
For more information, visit the Veritas Forum website.
For those unable to attend, this event can be experienced via Livestream.