Pepperdine Hosts Sixth Annual Reelstories Film Festival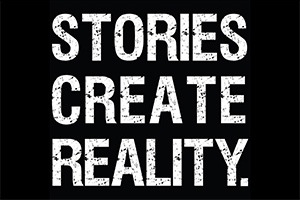 In its sixth year, Reelstories Film Festival continues to unite the Pepperdine and Malibu communities through a night of celebrating and appreciating the art of film. Its purpose is simple: to utilize the power of film to reflect the reality that we envision for our world. Reelstories Film Festival is Pepperdine's original red carpet film festival showcasing original student films and films of critical acclaim hosted by the Student Programming Board, a group of 14 students dedicated to bringing students together through planning, organizing, and executing events for the Pepperdine community.
This year's event will take place Friday, Jan. 30, at 6 p.m. with a premiere party at Mullin Town Square. Film screenings will begin at 7 p.m. and follow with audience voting and documentary Q&A sessions with guest speakers. Awards for technical excellence, most impactful film, audience choice, and the grand prize will be given at an awards ceremony at 10 p.m.
Films include Last Days in Vietnam, featuring guest speakers Rory Kennedy and Seaver College alumnus Taylor Johns ('12). This is the first film that Johns, who graduated with bachelor's degrees in film studies and sports medicine, has worked on throughout its entire production since graduating. Last Days in Vietnam tells of the chaotic final days of the Vietnam War, when a number of heroic Americans took matters into their own hands, engaging in unsanctioned and often makeshift operations in a desperate effort to save as many South Vietnamese lives as possible.
Guest speakers, Pepperdine psychology professor Stephen Rouse and School of Public Policy adjunct professor Caroline Cicero, will discuss Alive Inside, a film that explores music's capacity to reawaken our souls and uncover the deepest parts of our humanity. This stirring documentary follows social worker Dan Cohen, founder of the nonprofit organization Music & Memory, as he fights against a broken healthcare system to demonstrate music's ability to combat memory loss and restore a deep sense of self to those suffering from it.
Shot over the course of five years by first-time filmmaker Al Hicks, Keep On Keepin' On depicts a 23-­year­-old, blind piano prodigy, Justin Kauflin, and music legend and teacher Clark Terry, 89. The film highlights Terry's friendship with the preternaturally gifted Justin Kauflin, who suffers from debilitating stage fright.
​Reelstories Film Festival was founded in 2009 by Pepperdine alumna Susie Lee and a group of equally passionate students as an opportunity for student filmmakers to instill change by creating films that captivate and challenge the audience to think beyond the accepted norms in society. The Festival aims to showcase the student works which best resonate with this vision, as well as critically acclaimed feature length films.
For more information about the sixth annual Reelstories Film Festival, visit the website.