Pepperdine Law Review Celebrates 50th Anniversary with All Rise: The Future of the Federal Judiciary Symposium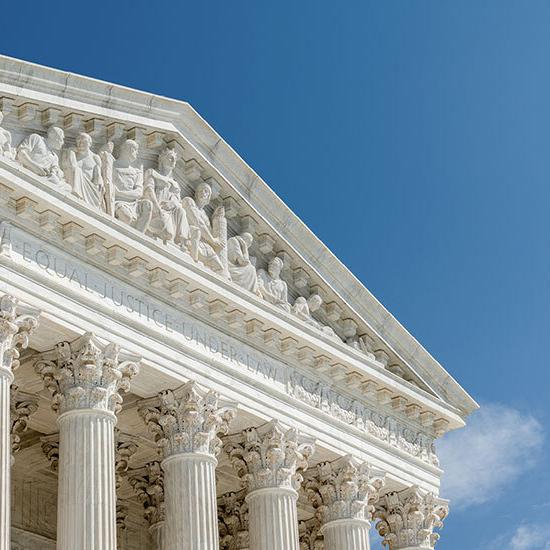 The Pepperdine Law Review will celebrate its 50th anniversary with a symposium entitled, "All Rise: The Future of the Federal Judiciary." In partnership with the William French Smith Lecture Series, the all-day event, which will take place Friday, March 24, from 8:30 AM to 4:30 PM at the Caruso School of Law, will feature diverse panels comprising prominent policymakers, federal District Court and Circuit Court judges, and esteemed scholars from across the country. Panelists will provide an inside look at the federal judiciary—where it has been, where it is now, and where it is going—as well as discuss a variety of topics related to the legitimacy of the court, potential ideas for reform, and current trends and developments at each level of the federal judiciary.
"As the Pepperdine Law Review celebrates its 50th anniversary, I was incredibly grateful for the opportunity to organize this year's symposium," shares Pepperdine Law Review editor, Jake Porath, a third-year student at the Caruso School of Law. "While reflecting on how much the Law Review, the law school, and our legal system have changed in the last 50 years, I wanted to pick a topic for the symposium that would accomplish two goals: honor the success of the Pepperdine Law Review and the School of Law and, as the law school continues its pursuit of legal excellence for many years to come, forecast the future of our legal system as a whole. To accomplish these joint goals, this year's symposium will explore various key issues that are set to shape the future of the federal judiciary."
Established in 1972, the Pepperdine Law Review is a scholarly law journal published by second and third-year law students at the Pepperdine University Caruso School of Law who are selected on the basis of academic excellence and outstanding scholarship. The journal is composed of articles written by professors, lawyers, judges, legislators, and other scholars, as well as comments or notes on legal developments and significant cases by members. In its history, the Pepperdine Law Review has been a resource for practitioners, law professors, and judges alike and has been cited several times by the Supreme Court. For the latest volume, access digital versions of Pepperdine Law Review on the publication's website.

For more information on the speakers and to register for either in-person or virtual attendance, visit the Pepperdine Law Review 50th Anniversary Symposium registration page.