Pepperdine Maintains Standing as Top 50 University in 2021 U.S. News & World Report Rankings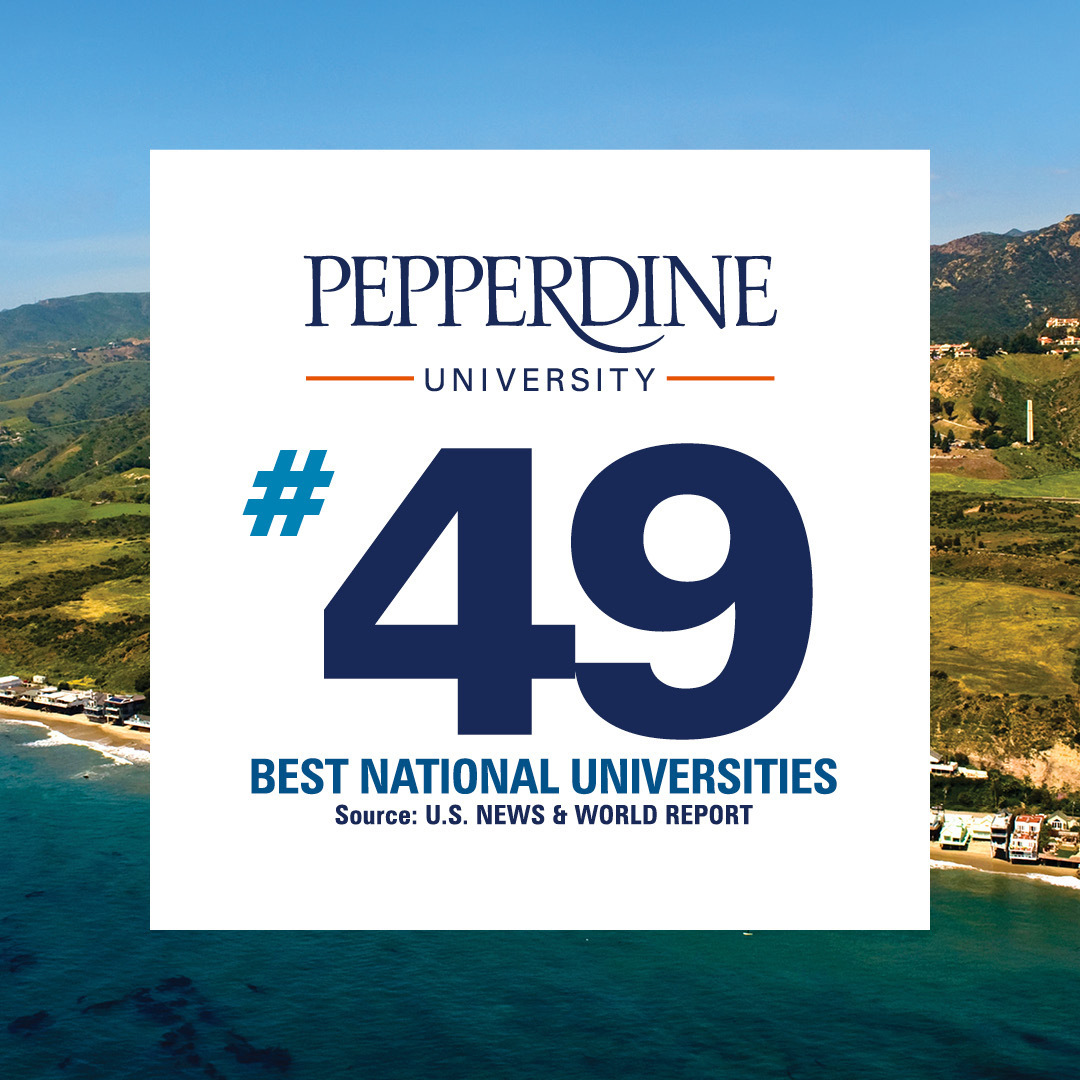 Pepperdine University has once again been named one of the top 50 universities in the nation by the U.S. News & World Report Best Colleges rankings. Pepperdine is ranked 49 out of 389 national institutions of higher learning in the newly released numbers for 2021, maintaining its position as one of America's "Best National Universities."
Seaver College, the flagship college of Pepperdine's five schools and home to its residential undergraduate program in Malibu, advanced by two spots to number 18 in the "Best Undergraduate Teaching" ranking, which is determined by "an unusually strong commitment to undergraduate teaching" by faculty and survey responses of administrators—including college presidents, provosts, and admissions deans—at peer regional universities and colleges.
In the list of "2020 Academic Programs to Look For," Pepperdine ranked number 15 in the Study Abroad category, which recognizes institutions that offer programs that "involve substantial academic work and considerable interaction between the student and the culture." Each year 80 percent of Pepperdine students study abroad through the University's international programs in Buenos Aires; Florence; Heidelberg; Lausanne; London; Shanghai; and Washington, DC. Since its inception over 50 years ago, Pepperdine's international programs have provided more than 15,000 students opportunities for life-changing international experiences designed for intellectual, social, personal, and spiritual transformation.
Placing at number 25, Pepperdine was once again named one of the "Best Colleges for Veterans" in the nation. The category recognizes the top-ranked schools in the 2021 Best Colleges rankings that participate in federal initiatives helping veterans and active-duty service members pay for their degrees. Pepperdine is an active participant in the Yellow Ribbon GI Education Enhancement Program, which enables 80 percent of the University's current student veterans to attend tuition-free.
Pepperdine remains in the top 50 for "Best Value Schools" and "Most Innovative Schools," ranking 46 and 50, respectively. The ranking for "Best Value Schools" takes into account a school's academic quality, as indicated by its 2021 U.S. News Best Colleges ranking, and the 2019–2020 net cost of attendance for a student who received the average level of need-based financial aid. The ranking for "Most Innovative Schools" is determined by top college officials who identify institutions in their Best Colleges ranking category that are making the most innovative improvements in terms of curriculum, faculty, students, campus life, technology, or facilities.
For more information on Pepperdine's 2021 rankings, visit the U.S. News & World Report website.