Pepperdine Mourns the Loss of Professor Emerita Claudette Wilson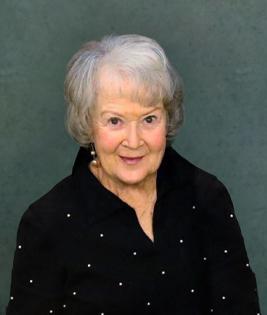 Pepperdine University is saddened to announce the passing of Professor Emerita Lura Claudette Faulk Wilson, who died on June 26, 2020. She was 80.
"Claudette was an embodiment of the best of Pepperdine: she deeply loved God, her family, and our community. She radiated goodness and faith," said Paul L. Caron, dean of the Pepperdine Caruso School of Law. "As her health deteriorated, Claudette lived with the equanimity that comes from knowing who she was and where she was going."
Born on March 17, 1940, in Shelbyville, Tennessee, and splitting her childhood between Chattanooga, Tennessee, and Birmingham, Alabama, Wilson was consistently recognized for her outstanding achievements in the realms of academic excellence, social contributions, and community service projects—a tradition that continued during her years of undergraduate study at Harding University in Searcy, Arkansas, and Missouri State University in Springfield, Missouri.
In 1961, upon marrying John F. Wilson, now Professor Emeritus in the Religion and Philosophy Division at Seaver College, the couple dedicated several years to leading a Springfield-based campus ministry and expanded their family to include three daughters: Laura, Amy, and Emily. Soon after, Wilson launched her decades-long teaching career at a Christian kindergarten, and later as an elementary school teacher in two outstanding school districts in both Missouri and Iowa.
With a master's degree in guidance and counseling from Missouri State University and after serving for several years as a public school guidance counselor, in 1983 the Wilson family relocated to Southern California, where John was named dean of Seaver College. Passionate about continuing her career in the field of academics, Wilson served as an adjunct professor in teacher education, and upon earning a doctoral degree at University of California, Santa Barbara, she began a tenure-track position at Pepperdine and for a time served as director of the University's London program.
As a teacher and mentor in education and educational psychology, Wilson helped train many teachers and administrators in Southern California and elsewhere, successfully developing strong relationships with many schools in Los Angeles. She was loved and respected by her students, many of whom describe her as their favorite teacher.
"The Wilsons regularly participated in lectures, special events, performances, and special honors given to people at Pepperdine. Claudette was our constant encourager, ready to serve in whatever way needed, and was always ready for fun. She always knew what was going on around campus and made a point to congratulate and compliment people through her handwritten notes. Anyone who has ever received a note from Claudette treasures it deeply," shares Tami Williamson, manager of the Office of Church Relations at Pepperdine. "She loved inviting students into her home or meeting them for coffee. She would mentor them during their time at Pepperdine. Those students soaked up the love, attention, and guidance they received from Claudette."
For many years, particularly after her retirement in 2004, Wilson devoted much of her time and energy to the Associated Women for Pepperdine (now Pepperdine Legacy Partners), providing scholarships for deserving students from Churches of Christ. She was widely known and loved for her "ministry of encouragement"—writing hundreds of notes of gratitude and encouragement to anyone she thought needed or deserved such attention. During these years, Wilson, alongside former Pepperdine first lady Helen Young, shared a passionate love for, and devotion to, Pepperdine University.
Wilson is survived by her husband, John F. Wilson, her daughters, Laura Wilson Kreitz ('89) (Karch Kreitz), Amy Wilson Kendall ('91) (Lee Kendall ('90)), and Emily Wilson Adrian ('93) (David Adrian ('90)), and eight grandchildren, Alexander Kreitz, Connor Kreitz, Nicholas Kreitz, Jessie Kendall ('20), rising first-year Seaver student Drake Kendall, Kendsy Kendall, Annelise Adrian ('20), and current Seaver student Evan Adrian.