Pepperdine Mourns the Loss of University Regent Gus Tagliaferri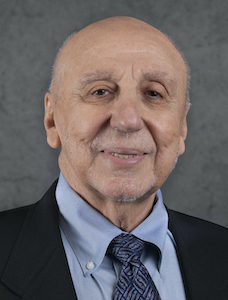 Pepperdine University is saddened to announce the passing of University regent Augustus Tagliaferri (MBA '74) who died on December 19, 2020. He was 85.
"Gus has been a faithful and loyal friend to Pepperdine for many decades," says Pepperdine president Jim Gash (JD '93). "His impact on the University and its programs cannot be overstated. We will miss him greatly."
The chair and president of Financial Structures, Inc., Tagliaferri was a 1974 graduate of the Graziadio Business School's Presidents and Key Executives MBA program. Tagliaferri also attended the University of California, Los Angeles, for his undergraduate pre-dental studies and earned his DDS with distinction from the University of Missouri, Kansas City, School of Dentistry. After retiring from a successful dental practice, beginning in the 1970s Tagliaferri went on to found several companies in the investment advisory, real estate development, and real estate consulting industries that were instrumental in the ownership and development of major master-planned communities and resorts throughout the United States.
An active friend and supporter of Pepperdine, Tagliaferri served on the Board of Regents, the legal governing body and chief policy board of the University, since 2006. He supported a wide range of initiatives across the University, including the Augustus and Patricia Tagliaferri Endowed Scholarship Fund; Robert Tagliaferri Endowed Scholarship, named in honor of his brother; Board of Regents Scholarship; Distinguished Teaching Fellows Program; and Youth Citizenship Seminar. With strong ties to Pepperdine's Florence international program, the Tagliaferri family also funded Residenza Tagliaferri, honoring Gus' parents, Edward and Madeline. The Patricia Tagliaferri Dean's Distinguished Lecture Series, named in honor of his late wife, Patty, was established through an endowment for the School of Public Policy by Tagliaferri.
Tagliaferri is survived by two children, Seaver College graduates Michael Tagliaferri ('81) and Karen Rote ('82). Due to current COVID-19 restrictions, a memorial service will not be held at this time.