Pepperdine to Move In-Person Classes to Online Instruction for Remainder of Spring Semester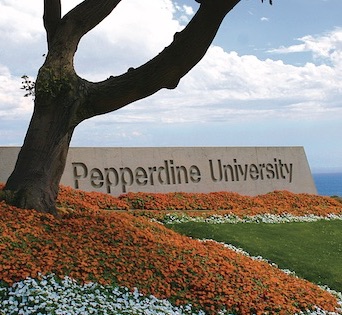 Pepperdine University continues to work closely with international and domestic officials to monitor Coronavirus Disease 2019 (COVID-19). At this time, the University has no known cases of COVID-19 on any of its campuses and is responding on a case-by-case basis to the outbreak's ongoing impacts.
As the University looks toward the end of the spring semester, Pepperdine's Infectious Disease Task Force and Emergency Operations Committee, comprising leaders from across the University, have been carefully evaluating the current situation the community is facing in light of continuing challenges presented by the spread of COVID-19.
After careful and deliberate thought by Pepperdine's senior administration and the officers of the Board of Regents, and as advised by the University's internal task force and committee, as well as nationally recognized external consultants, Pepperdine will be taking the following steps:
Remote classes: The last day of scheduled in-person classes at all five schools and across every campus will be on Friday, March 13. These classes will transition to online beginning the week of March 16 and will continue online for the remainder of the spring semester. Faculty have been preparing for some time for this possible outcome and, having learned from our efforts during the Woolsey Fire, they will provide highly effective instruction via a remote alternative instruction format. Information and additional details about specific courses and their formats will be provided to students by their professors and/or deans over the next day or two. Special attention will be given to graduating students to carefully address their needs.
On-campus housing: As instruction moves to an online learning format to minimize the concentration of people on the Malibu campus, the University has asked all residential students to move out of their on-campus housing by 3 PM on Sunday, March 15. International students should also contact the Office of International Student Services to seek further guidance and support during this time. Pepperdine student-athletes should coordinate directly with their coaches or the athletics director.
Campus events: The University is canceling or postponing non-essential Pepperdine events with expected attendance of 100 or more through the end of March. More information about athletic teams and their seasons will be communicated directly to the athletes and coaches. The University hopes to be able to host commencement ceremonies as scheduled, but a final decision on these events will be made at a later date based upon information available at that time.
Faculty and staff: The University remains open, and staff will continue to work as normal during this period of academic transition to remote alternative instruction. Additional details for staff will be forthcoming, but the health and safety of the University community continue to come first. The University continues to encourage all faculty and staff to stay home if they are sick and to practice healthy habits. The University is also encouraging actions in the workplace that help minimize contact in large group settings. Individuals who may need additional accommodations are encouraged to work with their supervisors.
Travel restrictions: Pepperdine is restricting all non-essential international and domestic travel for employees through Tuesday, March 31. Determinations on what qualifies as essential should be discussed with supervisors and must ultimately be approved by either the provost or the chief operating officer. All other restrictions and guidance for business and personal travel remain in effect.
Pepperdine's leadership team will continue to follow the COVID-19 outbreak and seek guidance from local health agencies and retained expert consultants. Given the rapidly unfolding developments with this outbreak, the University will work with the school deans to resume normal operations as quickly as possible following the conclusion of the spring semester. The University continues to closely evaluate the status of both domestic and international summer programs, and decisions will be made over the next few weeks. In the meantime, the University will continue to take the appropriate precautions to safeguard the campus community and do its part to protect the communities in our region.