Pepperdine No Generation Lost to Launch The Underground Beat Series Online Book Club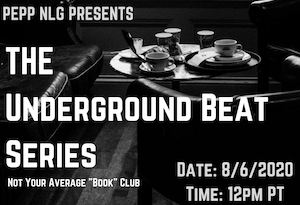 In partnership with Caruso School of Law, Pepperdine No Lost Generation (NLG) will commence the The Underground Beat Series digital book club on the Zoom platform on Thursday August 6, at noon PDT.
Created as a modern-day book club, The Underground Beat Series is a place for thoughtful dialogue on topics that are seen as uncomfortable, with the goal of breaking the silence on a range of progressive topics in law school while creating a space for the community. In addition to books, materials to be discussed can also include films, podcasts, television programs, web series episodes, comedy specials, or YouTube videos. The inaugural session will examine the documentary, The 13th, by Ava DuVernay, available to watch for free on YouTube.
NLG is a student initiative supported by the United States Department of State and UNICEF with the ultimate goal of providing awareness on refugee and migrant humanitarian efforts. The initiative promotes the education, employment, and mentorship of these communities through awareness events, service opportunities, and fundraisers. With a strong presence on campus and in local neighborhoods, NLG aims to ensure that no generation is lost or forgotten in the midst of crisis. NLG members volunteer and network through direct and in-kind support opportunities, supplemented with fundraising to support aid organizations.
For additional information about The Underground Beat Series book club, and to register to attend, complete and submit this form.