Pepperdine Orchestra and Choir Masterworks Host Concert at Smothers Theatre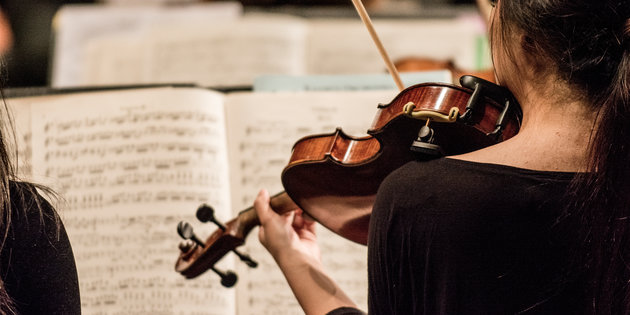 The Pepperdine Orchestra and Choir Masterworks will perform a sold-out concert at Smothers Theatre in Malibu on Thursday, April 14, at 7:30 PM.
Select pieces to be performed include Johannes Brahms' "Nänie" and Carl Orff's "Carmina Burana." The show will also feature the talents of guitarist Alex Park, winner of the 2016 Thomas M. Osborn Concerto Competition, a rigorous music competition held each January.
These ensembles are made up of nearly 150 Pepperdine students, and are a combination of music majors, minors, and non-majors. This year's performance is codirected by Ryan Board, Pepperdine director of choral activities, and Tony Cason, conductor of the Pepperdine Orchestra.
Tickets for this show are currently sold out. To be added to the waiting list, call the Smothers Theatre Box Office at 310-506-4522. For additional information about this concert, visit the Center for the Arts website.