Pepperdine Professor Earns National Endowment Grant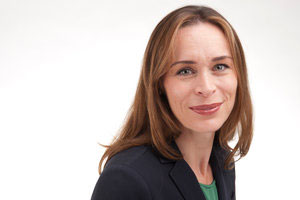 Pepperdine professor Kristen Chiem has been awarded a $22,000 National Endowment for the Humanities grant to develop and teach a new first-year seminar course for freshmen to be offered each fall for the next three years.
The course, "What is the Significance of Art to Humanity," will investigate the role of art in diverse cultures throughout history. Students will study such issues as the extent that art is worthy of human attention and contemplation; how art relates to everyday life; and whether or not humanity needs art. Guided by primary source readings from a range of disciplines, the course will explore the role of art in diverse cultures throughout history. Through visits to local museums and in-class discussions, students will investigate the origins and afterlives of artistic production and deepen their understanding of the significance of art to humanity.
"I believe the seminar will contribute positively to the community of learning here at Seaver, inspiring students to consider the relationship between art and humanity with a broad world view," Chiem said.
Chiem earned her PhD in art history at the University of California, Los Angeles. She earned a master's in regional studies, East Asia, from Harvard University; and her bachelor's in international studies from Middlebury College. At Pepperdine, Chiem teaches courses in non-Western art; Chinese painting; and art appreciation.