Pepperdine School of Public Policy to Explore A Policy Platform for Communitarian Conservatism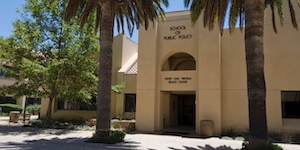 Pepperdine School of Public Policy will present "A Policy Platform for Communitarian Conservatism," the third session in the Quest for Community: A Future for American Conservatism webinar series on the Zoom platform on Tuesday, September 22, at 9:30 AM PDT. Pete Peterson (MPP '07), Braun Family Dean's Chair at the Pepperdine School of Public Policy, will moderate the session.
The panel will feature:
Michael Hendrix, Director of State and Local Policy, Manhattan Institute
Holly Kuzmich, Executive Director, George W. Bush Institute
Andy Smarick, Senior Fellow, Manhattan Institute
Ryan Streeter, Director of Domestic Policy Studies, American Enterprise Institute
Often seen as a nostalgic pining for the past, and framed both philosophically and historically, a reimagined communitarian conservatism requires an actual set of policies in order to be realistically considered by the broader public. In this webinar, public policy experts will address the following questions:
Is there a vital role for government in a communitarian conservatism for the 21st century? Can government policy better support civil society?
How does the growing localism movement fit within these policy discussions?
How does the Constitution's framing of different government roles support communitarian conservatism?
How does this reimagined communitarian conservatism balance "community freedom" with broader civil rights?
For additional information about this event, and to register to attend, visit the School of Public Policy website.