Pepperdine School of Public Policy to Host 2018 Commencement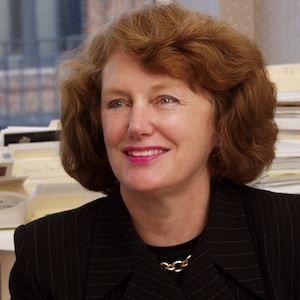 The Pepperdine University School of Public Policy spring 2018 commencement ceremony will take place at Alumni Park in Malibu on Friday, April 20, at 10:30 AM. The event will bestow an honorary Doctor of Humane Letters degree upon Sally C. Pipes.
Pipes is president and chief executive officer of the Pacific Research Institute, a San Francisco-based think tank founded in 1979.
Pipes addresses national and international audiences on healthcare and has been interviewed on CNN, Fox News, MSNBC, 20/20, Dateline, The Dennis Miller Show, The O'Reilly Factor, The Today Show, and other prominent programs. She was featured in the special one-hour Fox documentary, Live Free or Die in New Hampshire, which focuses on the importance of innovation in the pharmaceutical and medical device industries.
She writes a biweekly healthcare column, "Piping Up," for Forbes.com. Her healthcare opinion pieces have appeared in The New York Times, The Wall Street Journal, The Washington Post, and USA Today. She has published widely on the Affordable Care Act and published her latest book, The Way Out of Obamacare, in January 2016.
Pipes served as one of mayor Rudy Giuliani's four healthcare advisors in his bid for the Republican presidential nomination in 2008. She has participated in prominent public forums, testified before the House Energy and Commerce Committee, House Oversight Committee, Senate HELP Committee, and the California, Maine, and Oregon legislatures. Pipes also participates in key radio shows nationwide, including The Dennis Prager Show, The Jerry Doyle Show, and The Lou Dobbs Show.
She received the Roe Award at the 2004 annual meeting of State Policy Network. In 2005 Human Events named her one of the "Top 10 Women in the Conservative Movement in America." She was also featured in a new book, Women Who Paved the Way, as one of 35 most outstanding women in business in the nation.
Pipes is the founder and chair of the board of the Benjamin Rush Institute, a Federalist Society-type organization for medical students across America.
For additional information, visit the School of Public Policy Graduation website.