Pepperdine Theatre Department Presents Production of Heritage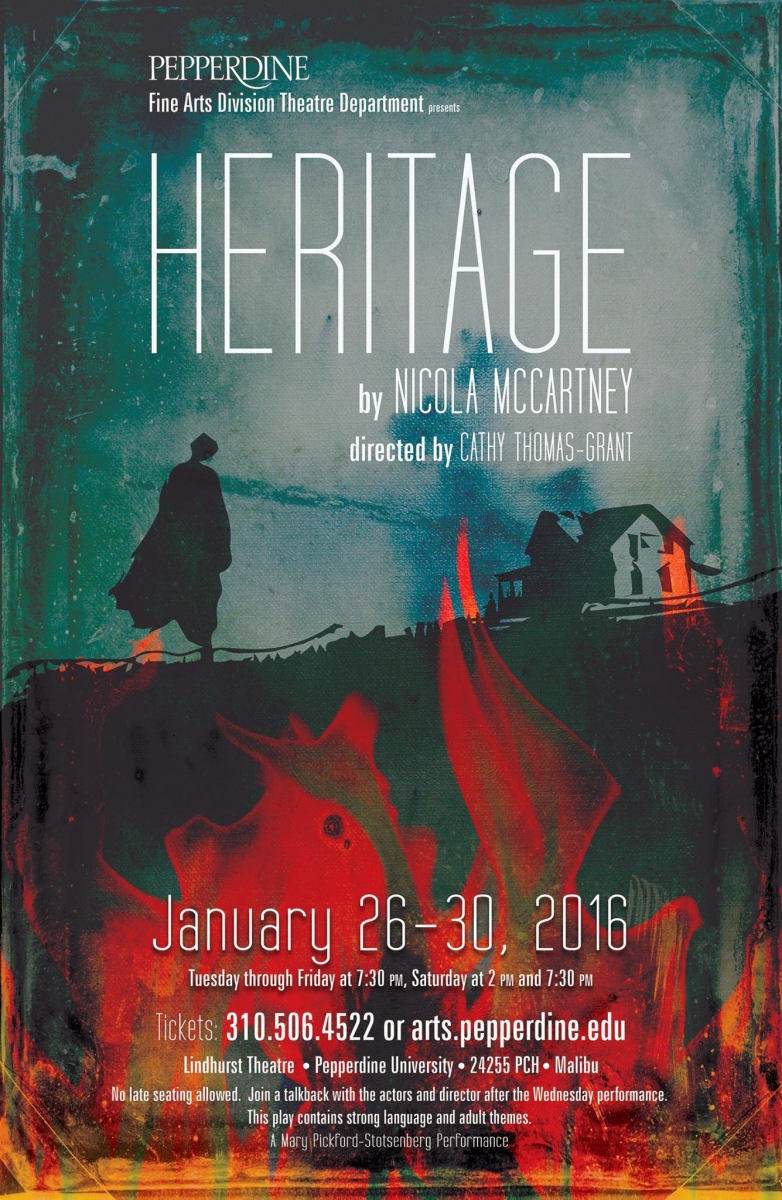 In Canada, in 1914, Sarah McCrea stands on the threshold of womanhood, facing a bright future in a new country. Cathy Thomas-Grant , Seaver College professor of theatre and divisional dean of the Fine Arts Division, will direct a student cast in a performance of Heritage, a play by Irish playwright Nicola McCartney. Performances begin Tuesday, January 26, and continue through Friday, January 29, at 7:30 PM, at Lindhurst Theatre, in Malibu. Two Saturday shows, on January 30, will take place at 2 PM and 7:30 PM. Wednesday's performance will be followed by a talkback session with the actors and directors.
Leaving Ulster behind, Sarah and her family carve out their existence in an emerging community. Drawn to one another through tales of a near forgotten mythical Ireland, Sarah and her neighbor Michael Donaghue become firm friends. But when Sarah and Michael's relationship deepens and his determination to define his identity grows, centuries of old conflict threaten to blight their love. And for Sarah, the realization dawns that old battles are being fought on new territory. This play contains strong language and adult themes.
Tickets are $15. For more information, call Pepperdine's Box Office at (310) 506-4522 or visit the Center for the Arts website.