Pepperdine University Career Services to Host Career Week 2017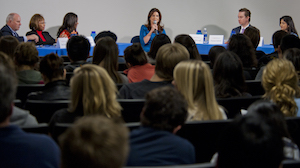 Pepperdine University Career Services will host the ninth annual Pepperdine Career Week across all five Southern California campuses as well through online sessions, from Monday, January 30, to Friday, February 3.
The five Southern California locations will include:
Career Week 2017 is open to all Pepperdine University students, alumni, faculty, staff, and friends. The week will feature free professional development activities and programs for students preparing to make the transition from classroom to career, as well as alumni seeking a competitive advantage in the workplace.
For additional information about the events, and to register to attend, visit the Pepperdine Career Week website.