Pepperdine University Celebrates Black History Month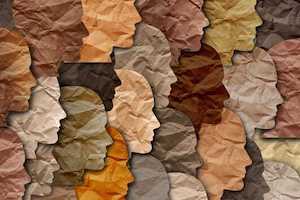 The Office of Intercultural Affairs at Pepperdine University, in partnership with the Office of the President, will host a variety of virtual events to celebrate Black History Month throughout February 2021. The events will uplift Black voices, celebrate Black achievements, and serve as moments of reflection and remembrance of Black history in the United States.
"Our students are increasingly interested in exploring the many facets and intersections of their identity," says Rebecca Campos (MPA '14), director of the Office of Intercultural Affairs. "I am encouraged by their curiosity and inspired by their wisdom. It reminds me of one of my country's great thought leaders, Marcus Garvey, who once said, 'A people without the knowledge of their past history, origin, and culture is like a tree without roots.' People from the African diaspora have been a fundamental part of American history for centuries. However, our value and contribution to society is often overlooked, ignored, or distorted. This time in our calendar offers us the opportunity to pause, reflect, and centralize those voices that are often left at the margins."
The events will include:
Faith Formation: "An Open Letter to Estrangement: Recontextualizing Dr. King's Letter From a Birmingham Jail"
February 10 | 5 PM PST
Speaker: Eric Wilson
Inspired by "Letter From a Birmingham Jail," Eric Wilson, preaching minister of University Church of Christ, will reinforce the significance of Dr. Martin Luther King, Jr.'s work while also reinforcing the antiracist tenets in living a life of faith.
The Power of Our Voices: Black Voices at Pepperdine
February 12 | 5 PM PST
Speakers: Poetry Company/Various Students
This event will provide students with the opportunity to share and learn about the very specific experience of being Black in America today. It will also offer an opportunity for belonging across a common experience while empowering students to stay resilient amidst adversity.
President's Speaker Series
February 24 | 5 PM PST
Speaker: Bernard Kinsey
In a Livestream lecture from Smothers Theatre at the Malibu campus, Bernard Kinsey, philanthropist, entrepreneur, and cofounder of the Kinsey African American Art & History Collection, will present "The Myth of Absence: What You Didn't Learn About American History in High School."
Larry Donnell Kimmons Memorial Lecture
March 11 | 4 PM PST
Speaker: Brenda E. Stevenson
As professor and Nickoll Family Endowed Chair in History at UCLA, Brenda E. Stevenson is an internationally recognized scholar of race, slavery, gender, family, and racial conflict. Her specific intellectual interests center on the comparative, historical experiences of women, family, and community across racial and ethnic lines. As part of her talk, she will speak about the racial uprisings in Los Angeles at the time of the Kimmons murder.
For additional information about these and other events celebrating Black voices across the University, and to register to attend, visit Pepperdine University's Black History Month website.