Pepperdine University to Honor Fallen Heroes on 9/11 Remembrance Day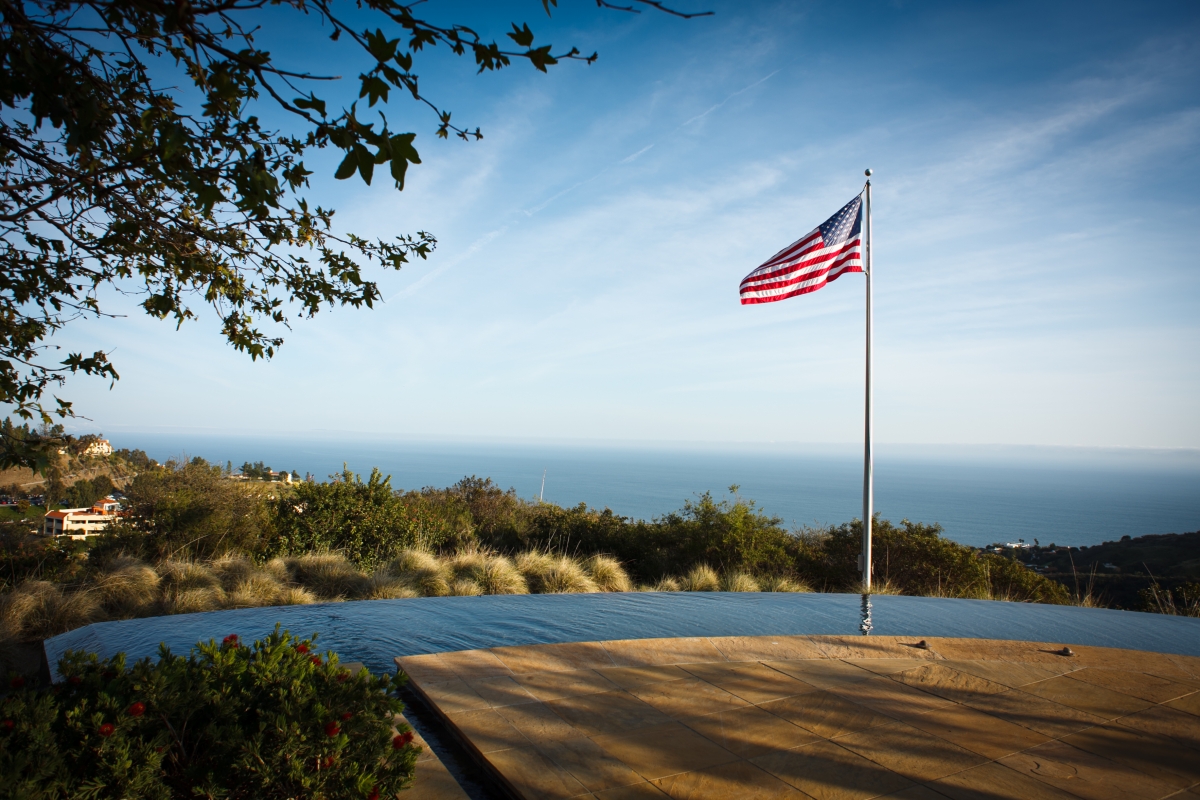 The Pepperdine and Malibu communities will join the University's annual September 11th Remembrance ceremony at Brock House on President's Drive on Friday, September 9, at 12 noon.
This year's message will be given by Michael Helfand, associate professor of law and associate director of the Diane and Guilford Glazer Institute for Jewish Studies at Pepperdine School of Law.
To mark the 15th year, the University will specifically honor Graziadio School alumnus Thomas E. Burnett (MBA '95), who perished on Flight 93 in Pennsylvania, by including his daughter Halley, a Pepperdine junior, as the emcee of the program. In 2011 Pepperdine University honored his memory through the rededication of Heroes Garden as Thomas E. Burnett, Jr., Heroes Garden.
Pepperdine Public Safety and Fire Department officers will have a significant and honored role in the memorial service as well, along with any flight attendants who are present.
For additional information about the event, visit the September 11th Remembrance page on the Pepperdine University Events calendar.