Pepperdine University to Host International Symposium The Ascending Voice IV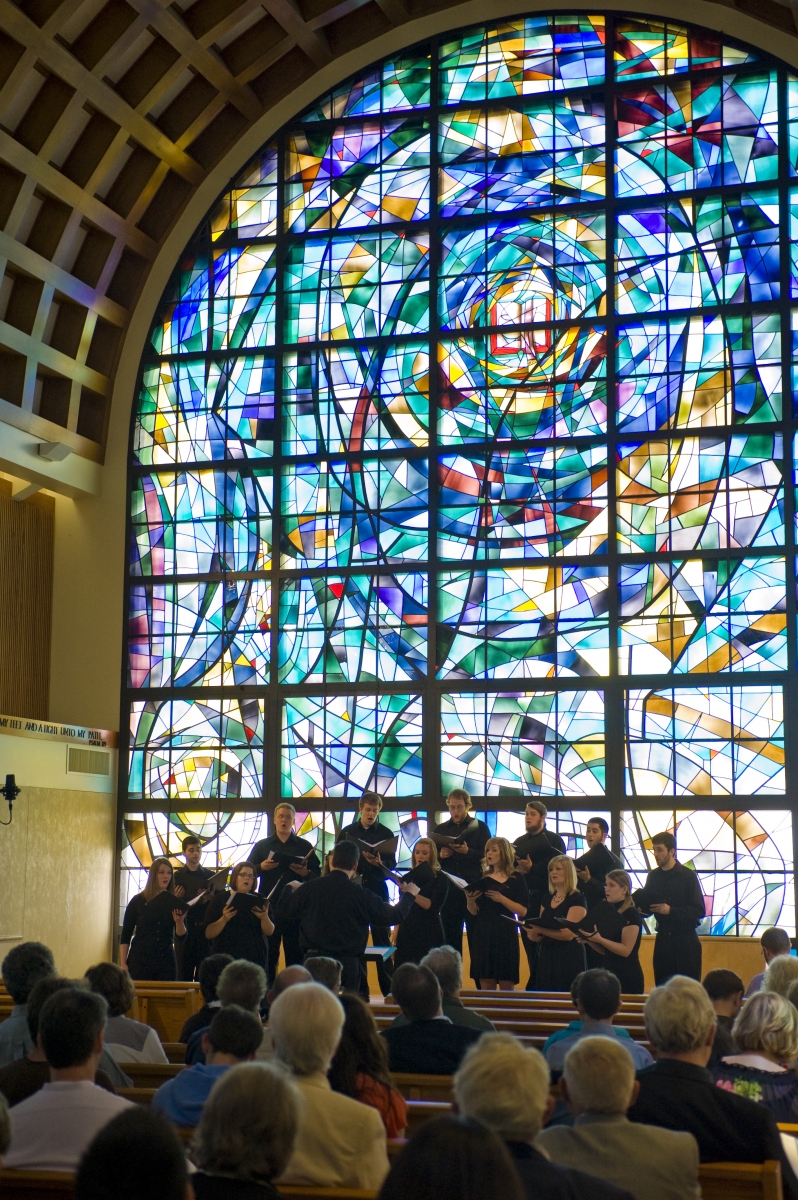 Pepperdine University's triennial international symposium and choral festival of sacred a cappella music will return to the Malibu campus for the fourth time from Thursday, May 12, to Saturday, May 14.
This three-day musical conference, known this year as The Ascending Voice IV, will be headlined by Grammy Award-winning gospel music sextet Take 6. The concerts will begin and conclude each day with periods of heartfelt worship, and each day offers a variety of workshops.
For the first time in the history of The Ascending Voice, Pepperdine will engage a newly formed choir-in-residence Cerulean: Voices Extraordinary. Under the direction of Ryan Board, the choir is comprised of 17 professional singers from around the United States. They will participate in various sessions at the symposium and perform their own concert on May 13.
The Ascending Voice Festival Choir will be guided by renowned conductor Simon Carrington. As one of the founding members of the internationally acclaimed vocal ensemble The King's Singers Carrington is in great demand as a freelance conductor and choral educator. He is a professor emeritus from Yale University, where he conducted the Yale Schola Cantorum, a distinguished choral ensemble, which he founded in 2003.
Also scheduled to perform is The Festival Choir, a group of 160 singers from collegiate choral groups representing Centenary College, Harding University, Lubbock Christian University, Rochester College, and Pepperdine University.
Founding member of the Christian singing group The Acappella Company and champion of congregational singing, Keith Lancaster will be one of the clinicians to lead the audience in song and worship. Audiences will experience beloved hymns known in almost all churches balanced by stirring new compositions from around the world. Musical styles will include both the traditional and the contemporary through a combination of medieval chants and Reformation psalters. Taizé tunes and old Sacred Harp refrains will also be presented in the repertoire.
Internationally renowned theologian, author, and educator Marva J. Dawn will be the plenary speaker at the event. Dawn serves as Teaching Fellow in Spiritual Theology at Regent College in Vancouver, Canada. She is a popular preacher and speaker for people of all ages, and the author of numerous articles and books, several of which have won awards and have been translated into other languages.
The Ascending Voice is an international symposium devoted exclusively to a cappella music in Christian worship, and promotes deep bonds of fellowship through worship, meals, and conversation.
Ticket prices range between $82 and $135, and are required to attend. For additional information about The Ascending Voice IV, and to purchase tickets, visit the symposium's page on the Eventbrite website.