Pepperdine University's Encino Graduate Campus to Close May 2022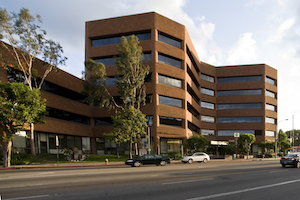 For more than 33 years, Pepperdine University's Encino Graduate Campus has served as a strategic educational hub for the Pepperdine Graziadio Business School (PGBS) and the Graduate School of Education and Psychology (GSEP), providing thousands of students with access to pursue graduate degrees in business, education, and psychology. Located in Los Angeles' San Fernando Valley, the Encino campus has also fostered the foundational hub for an expansion of satellite campuses across Southern California, including in West Los Angeles and Calabasas. Following a comprehensive review of all Pepperdine graduate campuses and in-depth analyses of the Encino campus and academic markets, the Encino Graduate Campus will close in May 2022.
"Like all of the greatest opportunities, the Encino campus has given Pepperdine both roots and wings," said Nicolle Taylor, vice president and chief business officer at Pepperdine University. "It has served as a solid foundation upon which we built exceptional educational experiences at regional campuses and the entrepreneurial spirit to strategically expand and evolve this network, widening the University's influence in Southern California."
As PGBS and GSEP remain committed to supporting all students—including those starting in the fall 2021 semester—academic programming will transition to the Calabasas campus and the West Los Angeles campus as appropriate. Beginning in August 2021 and continuing through fall 2021, the Encino Graduate Campus will develop transition plans and collaborate with other University departments regarding academic and operational needs, including space utilization and moving considerations for all employees and involved programs.
"As we progress with the transition planning process, we will place our chief priority on minimizing inconvenience for our students and facilitating program completion without disruption or delay," said PGBS dean Deryck J. van Rensburg.
This strategic decision was made in partnership with the PGBS and GSEP leadership teams, factoring in important faculty and staff feedback, marketing and enrollment forecast studies, space utilization, and expense consolidation related to campus facilities.
"This was not a decision made lightly nor is this a closure related directly to COVID-19," said GSEP dean Helen Easterling Williams. "However, the pandemic has provided the opportunity for the University to further consider academic and operational planning that will best support the University's mission while strategically aligning critical resources."
This opportunity will also allow faculty, staff, and students currently at the Encino Graduate Campus to experience and optimize use of the newly renovated Calabasas campus, which offers ample space for classes and offices with upgraded technology and study rooms, more than 300 surface parking spaces in the building lot, an on-site fitness center, and restaurants and grocery stores within walking distance.
Additional information will be shared in the coming weeks for impacted faculty, staff, and students.