Pepperdine Volleyball Coaching Legend Marv Dunphy Announces Retirement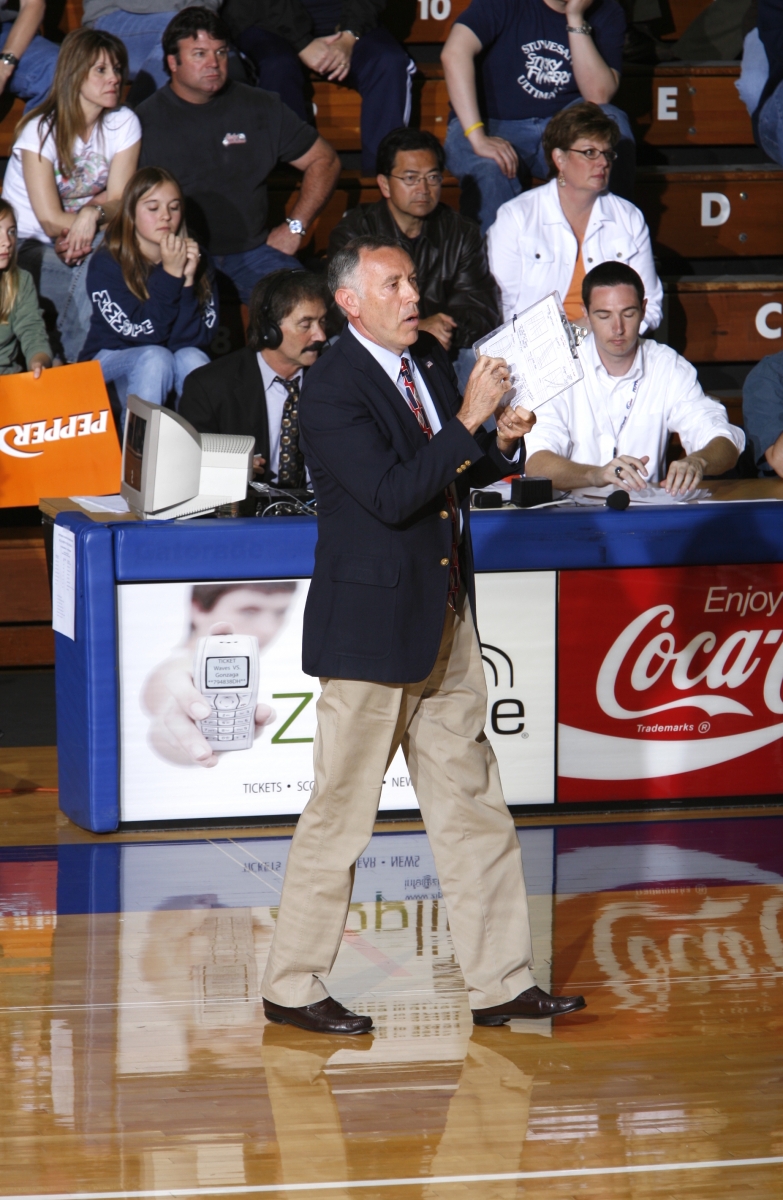 Volleyball coaching legend Marv Dunphy ('74) announced his retirement today, bringing to an end an incredible career that included four NCAA championships and more than 600 wins at Pepperdine, as well as seven Olympic appearances as a coach, highlighted by a gold medal in 1988 as head coach of the US men's team.
"I've decided that it's time," Dunphy said. "It's just time, and there's not a lot more to it than that. I'm very grateful to Pepperdine for all that it's given me. I can't imagine any other institution being as supportive of a coach as Pepperdine has been to me. I'm really grateful to the leadership of this University: Andy Benton, Bob Thomas, Wayne Wright, John Watson and Steve Potts. They let me go away to get a doctorate and come back and to coach a couple of Olympic teams and come back.
"The hardest thing is leaving the players. I want to thank our current and former players for giving me the privilege of being their coach, and for all that they brought to this program."
Over 34 seasons as the leader of Pepperdine's men's volleyball team, Dunphy posted a 612-277 (.688) record. The Waves also won the 1978, 1985, 1992, and 2005 NCAA titles under his watch. He was named the 2005 American Volleyball Coaches Association National Coach of the Year and was a three-time Mountain Pacific Sports Federation Coach of the Year.
Since the AVCA began awarding a National Player of the Year award in 1991, Dunphy's players have achieved the honor six times, more than any other school. Twenty-two different Waves have earned All-American first team honors a total of 38 times as a result of his tutelage, and 45 players have earned All-American status of any kind a total of 75 times.
"Marv Dunphy is the greatest teacher and coach with whom I have ever been associated," said Steve Potts, Pepperdine's director of athletics. "Through teaching and coaching volleyball, Marv has impacted the lives of countless student-athletes during their time at Pepperdine and even well beyond. He has been an incredible ambassador for Pepperdine University all around the world. He leaves a standard of excellence for which we should all strive as his legacy."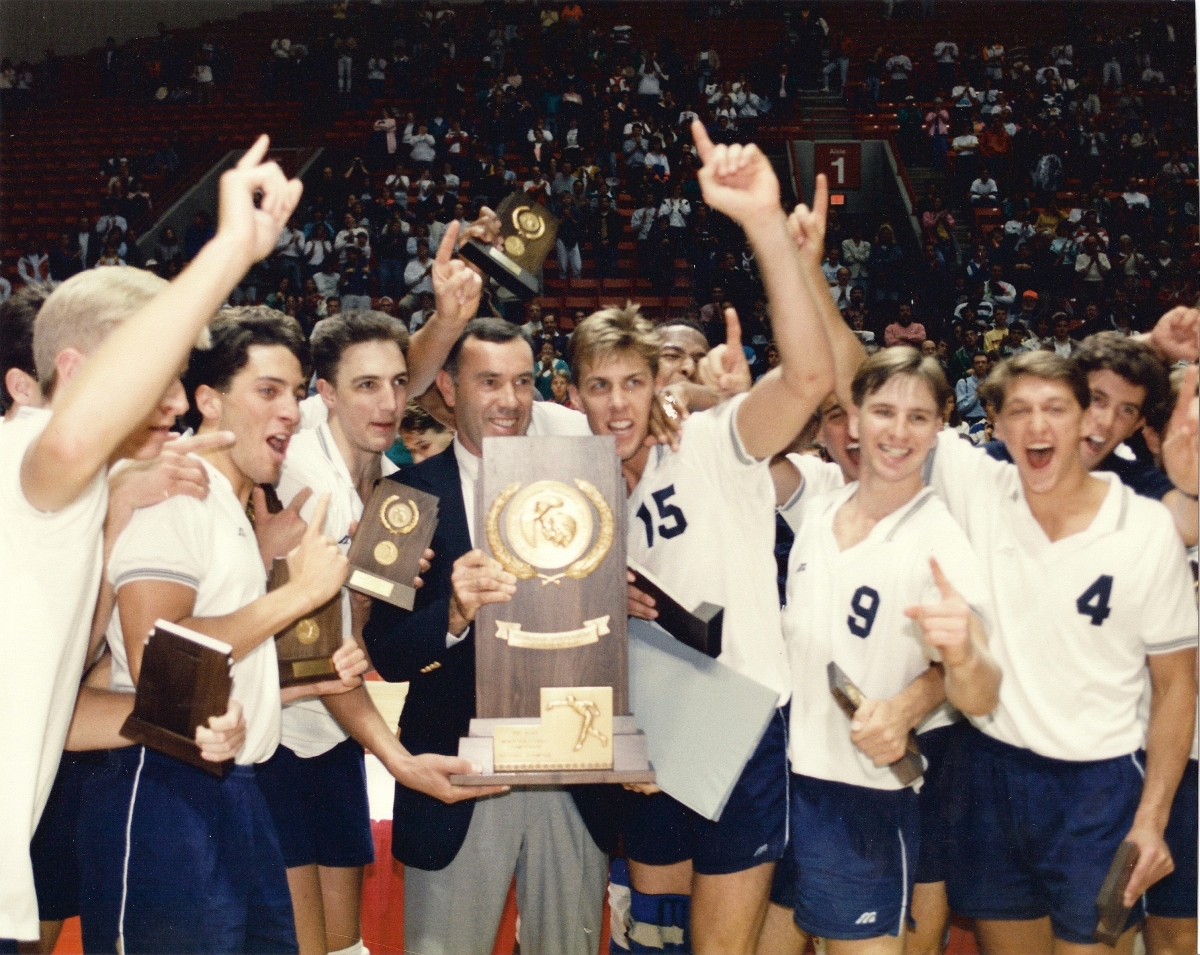 Dunphy has been inducted into multiple Halls of Fame, including the International Volleyball Hall of Fame (1994), the AVCA Hall of Fame (2009), the Pepperdine University Athletics Hall of Fame (2010), and the Southern California Indoor Volleyball Hall of Fame (2017). The Fédération Internationale de Volleyball (FIVB) named him its Coach of the Year in 1987 and gave him an All-Time Great Coaches Award (contemporary division) in 1999. He was also a finalist for the FIVB's Greatest Coach of the Century Award in 1999.
"Coach Dunphy embodies all that is good in athletic competition," said Pepperdine University president Andrew K. Benton. "He strove for the best in every contest but never lost sight of the fact that he was, in fact, shaping future parents, leaders, and citizens while coaching volleyball. He made all who came in contact with him better. His career record says it all from one perspective, but his impact will long be remembered as an even deeper investment in the quality of our lives, including mine."
After winning the 1985 NCAA title, Dunphy stepped down for three seasons in order to become head coach of the US Men's National Team, which he led to a tremendously successful run between 1985 and 1988. The American squad maintained a number one world ranking and compiled a record of 197-31 (.864) and won every major international tournament: the 1985 World Cup, the 1986 World Championships, the 1987 Pan American Games, and the 1988 Olympic Games (in Seoul, South Korea).
That began a stretch that saw Dunphy work at seven different Olympiads in various capacities. He was either an assistant or consultant coach with the US men in 1996, 2000, 2004, and 2008 (winning gold in 2008), and a consulting or scouting coach with the US women in 2012 and 2016 (winning silver in 2012 and bronze in 2016).
Dunphy has also put together an impressive track record in sending his former Pepperdine players to the Olympics. A total of 11 alumni who played for Dunphy have competed in either indoor or beach volleyball at the Olympics and have brought back a total of seven gold and two bronze medals. Pepperdine alumni have played volleyball in each of the last nine Olympics.
Due to occasions where he stepped away for educational reasons or to coach with the National Team, Dunphy had four different stretches as the Waves' head coach: 1977-1978, 1982-1985, 1989-1999 and 2001-2017. He has been head coach for 34 of the 47 seasons that men's volleyball has existed at Pepperdine.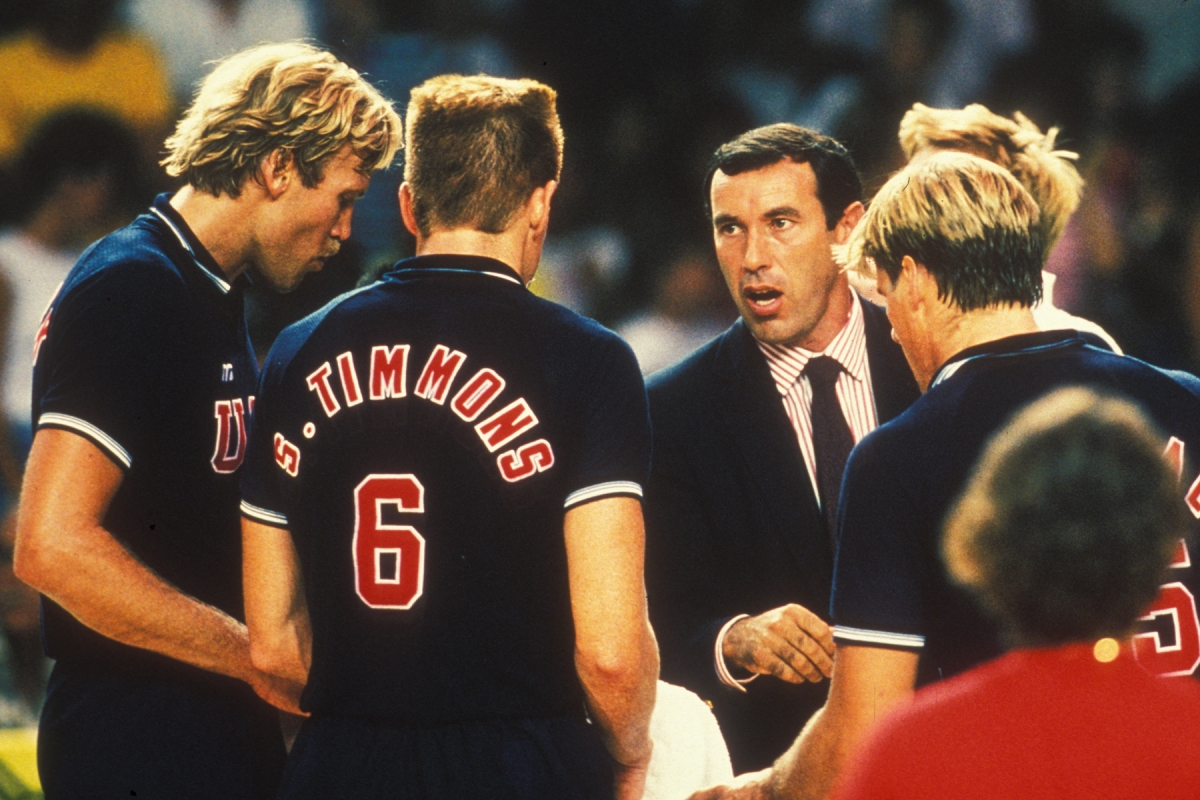 During this most recent 17-year run, Dunphy led the Waves to a top-10 finish in the national rankings 16 times and into the top five 11 times. In addition to the four titles, Pepperdine finished second at the NCAA Championships five times under Dunphy (1983, 1984, 1998, 2002, 2008) and won or shared 12 conference regular-season or tournament titles.
Dunphy was a standout volleyball player himself and played at Pepperdine during the program's early years. He graduated with a bachelor's degree in kinesiology from the University in 1974. He went on to earn a master's degree in physical education from USC in 1978 and doctorate in physical education from BYU in 1981.
Dunphy will remain at Pepperdine during the 2017-2018 school year in order to continue teaching his popular coaching class and to assist with special projects for the department and men's volleyball program.
Due to NCAA sanctions against the University that affected several of its teams, the NCAA considers Dunphy's coaching record to be 546-276, and his revised totals would be four NCAA runner-up finishes and 11 conference titles, due to the vacation of wins and NCAA Tournament appearances from 2008-2011.