Pepperdine Worship Summit Draws Sold-Out Crowd to Malibu Campus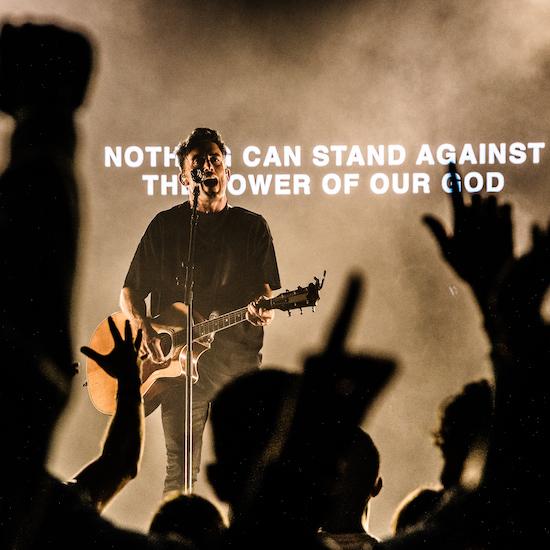 Nearly 3,000 attendees filled Firestone Fieldhouse on Pepperdine's Malibu campus to experience the sold-out Pepperdine Worship Summit 2023, an evening of Christ-centered worship and fellowship that drew the Pepperdine community near and far for a powerful, spirit-filled evening.
United Voice Worship, a bridge-building music ministry composed of worship pastors and praise leaders from Texas, Arkansas, Tennessee, and Kentucky, opened the event by leading attendees in a cappella worship with "Waymaker," "What a Beautiful Name," "Days of Elijah," and "Same God."
"We've been praying for this event for a year," announced Pepperdine president Jim Gash, as he introduced worship leader Phil Wickham, a GRAMMY®-nominated artist and leader in the modern worship movement, who sang multiple sets and returned at the end of the evening for a one-song encore.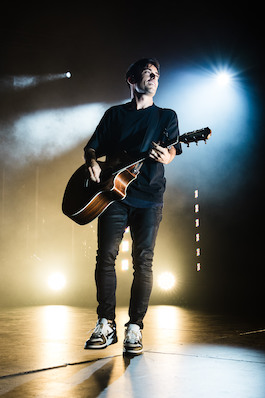 "Every time I come here, it doesn't feel like I'm a visitor," Wickham said, before launching into his opening song, "Great Things." "It feels like family. It feels like home. And I'm exploding with joy at what God is doing in this place."
Wickham led the crowd with the songs "Praise the Lord, "Sunday Is Coming," and "Hymn of Heaven," which was nominated for two GRAMMY® awards for "Best Contemporary Christian Music Performance/Song."
Following Wickham's initial three-song set, Tim Spivey, associate vice president for spiritual life at Pepperdine, introduced Jonathan Evans, a mentor, author, speaker, and former NFL fullback who serves as the chaplain of the Dallas Cowboys and co-chaplain of the Dallas Mavericks. Evans seeks to impact athletes, men, and young adults by equipping and encouraging them in their faith through his local and national ministry, where he serves with his pastor, friend, and father, Tony Evans. They also teamed up together to write Get in the Game, a practical guidebook filled with sports analogies and spiritual truths aimed at strengthening readers with the skills they need for living victoriously.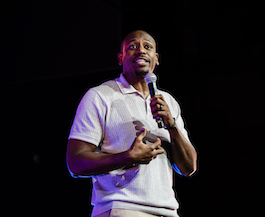 "If you ever wondered what life is about, it's about serving the purposes of God," said Evans. "You're not here for yourself and your own purposes. You're here to serve the purposes of the head coach who put you in the game."
Evans continued to share his story with attendees and encouraged them to consider how to know when they're serving God's purpose in their own lives. "You'll make an impact on somebody other than you," he said. "The goal of our lives is to play today thinking about tomorrow."
Wickham returned to the stage following Evans' talk, where he led attendees in worship with songs "I Believe," "This is Our God," "Wait," "Gratitude," "Living Hope," and "How Great Thou Art." Wickham closed the evening with a powerful rendition of "House of the Lord" and shared final words of wisdom with the crowd. "Ask God to give you a clear vision for your time here at Pepperdine," Wickham said. "He's got incredible plans for your life."
---
Photo credit: Elyse Jankowski and Ron Hall