Pianist George Winston to Perform at Smothers Theatre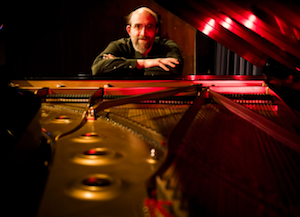 Celebrated pianist George Winston will bring his unique performance, featuring melodic folk, New Orleans R&B, and stride piano stylings, to Smothers Theatre in Malibu on on Tuesday, January 24, at 8 PM.
Inspired by the seasons and topographies, Winston's concerts feature a variety of styles including melodic folk piano, New Orleans R&B piano, and stride piano. He performs songs from his seasonal favorites Autumn, December, Winter Into Spring, and Summer, as well as Peanuts pieces from his Vince Guaraldi tribute albums Linus & Lucy—The Music of Vince Guaraldi, and Love Will Come—Music of Vince Guaraldi, Vol. 2, and more.
Winston grew up mainly in Montana, and also spent his later formative years in Mississippi and Florida. During this time, his favorite music was instrumental rock and instrumental R&B, including Floyd Cramer, the Ventures, Booker T & the MG's, Jimmy Smith, and many more. Inspired by R&B, jazz, blues, and rock (especially the Doors), Winston began playing organ in 1967. In 1971 he switched to the acoustic piano after hearing recordings from the 1920s and the 1930s by the legendary stride pianists Thomas "Fats" Waller and Teddy Wilson. In addition to working on stride piano, he also came up with his own style of melodic instrumental music on solo piano, called folk piano.
Since 1972 Winston has released 13 solo piano albums: Autumn (1980); Winter Into Spring (1982); December (1982); Summer (1991); Forest (1994); Linus & Lucy—The Music of Vince Guaraldi (1996); Plains (1999), which was inspired by his Eastern Montana upbringing; Night Divides The Day—The Music of the Doors (2002); Montana—A Love Story (2004); and Gold Coast Blues & Impressions—A Hurricane Relief Benefit (2006). His most recent recording are Love Will Come—Music of Vince Guaraldi, Vol. 2 (2010), and Gold Coast Blues & Impressions 2—A Louisiana Wetlands Benefit (2012).
In 2001 Winston released Remembrance—A Memorial Benefit, a seven-song EP of piano, guitar, and harmonica solos, to benefit those affected by the 9/11 attacks. He has also worked with the late George Levenson of Informed Democracy on three projects: a solo guitar soundtrack for Sadako and the Thousand Paper Cranes, and soundtracks of piano, guitar and, harmonica solos for Pumpkin Circle, and Bread Comes To Life. In addition, he has recorded the solo piano soundtrack for the children's story The Velveteen Rabbit for Rabbit Ears Productions.
Winston is presently concentrating mainly on live performances, and most of the time he is touring playing solo piano concerts, solo guitar concerts, solo harmonica concerts, and solo piano dances (with R&B and slow dance songs).
He is currently most inspired by the great New Orleans R&B pianists Henry Butler, James Booker, Professor Longhair, Dr. John, and Jon Cleary, and he is also working on interpreting pieces on solo piano by his favorite composers, including Vince Guaraldi, Professor Longhair, and the Doors, as well as Sam Cooke, Dr. John, Allen Toussaint, Randy Newman, Curtis Mayfield, Laura Nyro, Al Kooper, Jimmy Wisner, Arthur Lee, Frank Zappa, Ralph Towner, Rahsaan Roland Kirk, John Coltrane, Milt Jackson, John Hartford, Oliver Schroer, Taj Mahal, Henry Butler, James Booker, Jon Cleary, Philip Aaberg and others, to play at concerts, and at his solo piano dances.
Winston is also working on solo guitar and is recording the masters of the Hawaiian Slack Key guitar for an extensive series of albums for Dancing Cat Records. Slack Key is the name for the beautiful solo fingerstyle guitar tradition, unique to Hawaii, which began in the early 1800s and predated the steel guitar by over half a century. He is also recording his main inspirations for his harmonica playing: Sam Hinton, Rick Epping, and Curt Bouterse.
This concert will feature Winston's Winter Show, which will include melodic fall and winter type songs, some of Vince Guaraldi's Peanuts pieces, music inspired by the New Orleans piano and the stride piano traditions, and songs from his upcoming albums.
Ticket prices range between $10 and $50, and are required for attendance. For additional information about the performances, and to purchase tickets, visit the Center for the Arts website.