Pickford Ensemble Performs Up Against the Screen II: New Music with Film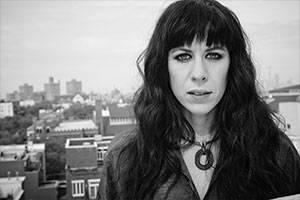 The Pepperdine University Pickford Ensemble will debut original songs in "Up Against the Screen II: New Music with Film," along with a live screening of the 1917 silent film A Little Princess, at the outdoor Amphitheater in Malibu on Saturday, April 9, at 7:30 PM.
Under the direction of Pepperdine professor of music N. Lincoln Hanks, The Pickford Ensemble's three student composers were each assigned a large segment of A Little Princess, and have composed a score especially for the unique instrumentation of the group, which features the combined sounds of flute, clarinet, electric guitar, acoustic guitar, percussion, piano, and strings.
In November 2015 The Pickford Ensemble hosted internationally renowned composer Missy Mazzoli, who worked with the composition students as they finished their scores.
Funded by a generous grant from The Mary Pickford Foundation, members of The Pickford Ensemble have the honoring identifier, "Pickford Musician," next to their names listed on any official Pepperdine University music program brochure.
The educational mission of The Mary Pickford Foundation Music Project is to train young composers and performing musicians in the art and presentation of silent film scoring. The Pepperdine student composers selected to participate in this project have learned to develop an effective music score for live players that supports the visual drama on the screen.