President Andrew K. Benton to Participate in Joint Civilian Orientation Conference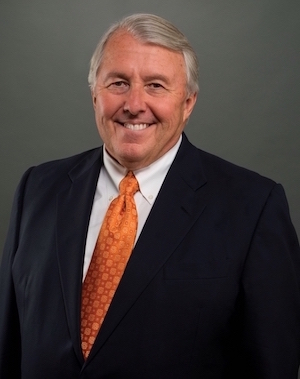 Pepperdine University president and chief executive officer Andrew K. Benton has been selected to participate in the Joint Civilian Orientation Conference(JCOC), the oldest and most prestigious public liaison program in the United States Department of Defense. The conference, hosted by United States Secretary of Defense James N. Mattis, will be held in Norfolk, Virginia, from April 22 to 25.
As a participant, President Benton will spend several intense days at military installations engaging with senior military officials and other military service members and partaking in tactical training exercises. He will also gain a more comprehensive understanding of the roles and mission of the US Armed Forces, with particular emphasis on skills, capabilities, and equipment employed in American defense strategies.
"I am incredibly honored to have been chosen to participate in this important initiative to learn from those who defend our nation," said President Benton. "Pepperdine is committed to honoring those who serve our country so selflessly, and I look forward to the perspective that this unique opportunity will provide as the University continues to nurture an environment where servicemen and women can thrive."
The objective of the JCOC public liaison program is to educate and inform participants about the strength and readiness of the US Armed Forces through personal observation of Air Force, Army, Coast Guard, Marine Corps, and Navy operations. The conference also aims to create a better understanding of the rewards of military service, as well as to provide the American public with opportunities to obtain a deeper knowledge of national defense policies and programs through the eyes of opinion leaders who have spent time with their military personnel.
A highly respected voice in higher education, President Benton is among an elite group of university presidents who have been elected to lead our nation's largest advocacy organizations for higher education. He is currently the chair of the National Association of Independent Colleges and Universities (NAICU) and former chair of the American Council on Education (ACE), both of which are based in Washington, DC. He is also past chair of the Association of Independent California Colleges and Universities and is an active member of organizations including the President's Cabinet of the West Coast Conference and the Association of Presidents of Independent Colleges and Universities.