Pro Football Hall of Famer and Author Tony Dungy to Keynote 45th Annual Pepperdine Associates Dinner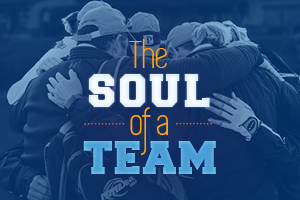 The 45th annual Pepperdine Associates dinner will be hosted virtually on Saturday, May 15, 2021 at 5 PM PT. Tony Dungy, former head coach of the 2007 Super Bowl Champion Indianapolis Colts and football analyst for NBC Sports, will serve as this year's keynote speaker. The event will feature a pre-recorded interview with Pepperdine president Jim Gash (JD '93) and Dungy, the first African American head coach to win a Super Bowl, discussing the power of our uncommon sense of spirit—anchored in community, scholarship, and faith—to propel us and our extraordinary mission forward.
In Dungy's 2019 book, The Soul of a Team, the former NFL defensive back draws upon his decades of experience in coaching to explore the impact that deep personal relationships, strong mentor-leadership, individual growth, and long-term sustainability can have on the development of effective teams.
At Pepperdine, The Soul of a Team captures how Waves have joined together in the midst of both success and adversity. As the University community and alumni reflect on the challenges and triumphs collectively endured during the previous year, examining The Soul of a Team is an opportunity to explore the heart of our "togetherness."
For additional information and to register to attend, visit the Pepperdine Associates dinner website.