Professor Kevin S. Groves to Expand Business Research in Austria with Fulbright US Scholar Award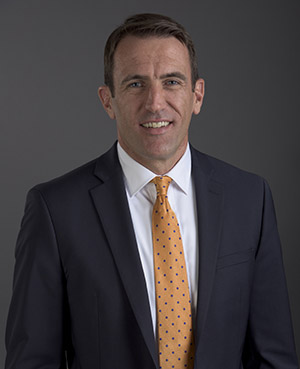 The US Department of State and the Fulbright Foreign Scholarship Board named Kevin S. Groves, professor of organizational theory and management at Pepperdine Graziadio Business School, as a Fulbright US Scholar to Austria. Groves will conduct research, teach, and engage in international academic collaboration projects at Management Center Innsbruck (MCI) in Austria.
"I am honored and grateful to receive this prestigious award for the upcoming academic year. As a Fulbright Scholar, I will have an invaluable opportunity to extend my research on succession planning and executive talent management. In addition to teaching and research activities, I look forward to identifying collaboration opportunities between MCI and Graziadio regarding the study of succession planning and leadership transitions for family businesses," shares Groves.
Supported by MCI's unique approach to business education, Groves' research endeavors will hone in on family business succession management practices, barriers, and opportunities. The project aims to identify the primary gaps where family firms could develop succession management capabilities. His work with MCI will expand on Groves' existing studies on succession planning and talent management in family businesses.
Additionally, Groves will explore program collaboration opportunities for MCI and Graziadio as part of Fulbright's focus on sustainable international collaboration. Groves hopes to create program opportunities alongside MCI's Family Business Center, focusing on family business succession planning and leadership transitions.
The Fulbright Program is the US government's flagship international educational exchange program. Since 1946, the Fulbright Program has provided more than 400,000 participants from over 160 countries the opportunity to study, teach, conduct research, exchange ideas, and contribute to finding solutions to shared international concerns. As this year marks the 75th anniversary of the Fulbright Program, the impressive accomplishments of its scholars and the legacy of the program and its alumni will be celebrated with special anniversary events.
For more details on the award and Kevin Groves' research, read the full Business Wire press release.