Psychologist Zelana Montminy to Lead Margaret J. Weber Distinguished Lecture Series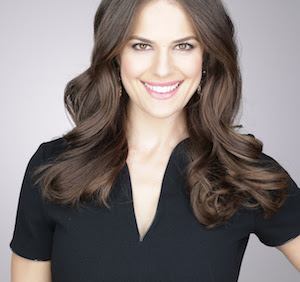 Wellness expert, author, and psychologist Zelana Montminy will present "Forget Happiness Master Resilience Instead" as part of the Pepperdine University Graduate School of Education and Psychology (GSEP) Margaret J. Weber Distinguished Lecture Series at the West Los Angeles Graduate Campus on Tuesday, November 29, at 7 PM.
One of Maria Shriver's Architects of Change, Montminy translates complicated research from positive psychology—as well as the fields of nutrition and neurology—to create a uniquely holistic approach to health. She is the internationally acclaimed author of the book 21 Days to Resilience, which will be available for purchase and signing during the session.
Montminy holds masters and doctorate degrees in clinical psychology with a specialization in health, as well as a certificate in plant-based nutrition from Cornell University. This multi-faceted background makes her uniquely qualified to explore the psychological aspects of health and wellness. In all her endeavors, Montminy seeks to explore the relationship between resilience, happiness, and healthful lifestyle choices.
She is a member of the American Psychological Association (APA), an active regional board member of the Young President's Organization (YPO), a consultant for the Institute for Applied Positive Research, and on the Program Advisory Board of the Respect Institute.
For additional information about this free event, and to register to attend, visit the GSEP website.