Psychology Faculty Adel Najdowski and Lusineh Gharapetian and Alumna Victorya Jewett (MS '18) Collaborate on Multicultural Approach in Graduate Training Programs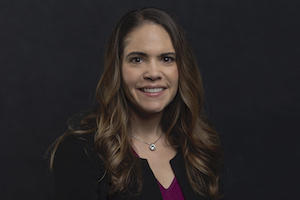 Pepperdine Graduate School of Education and Psychology (GSEP) associate professor Adel Najdowski and clinical professor Lusineh Gharapetian, who respectively serve as the director and assistant director of the master's program in applied behavior analysis, recently collaborated on an article that provides multicultural and racially sensitive approaches to behavior-analytic training programs in graduate schools. "Toward the Development of Antiracist and Multicultural Graduate Training Programs in Behavior Analysis," coauthored by GSEP alumna and Los Angeles-based behavior analyst Victorya Jewett (MS '18), was published in the Behavior Analysis in Practice journal on January 7, 2021.
Inspired by the Black Lives Matter movement that originally began in 2013 and the protests over the killing of George Floyd that swept the nation in summer 2020, the authors realized the desperate need for a cultural awakening and social justice. Though not a new issue, collaborating on this paper provided the authors with the opportunity to engage in difficult discussions on how turning a blind eye to these issues in the past have caused damage within the Black, Indigenous, and People of Color (BIPOC) communities. The paper highlights that many practitioners in the field of applied behavior analysis lack training and expertise in working with diverse populations. The authors also cite limited structures and content on antiracism and multiculturalism within most behavior-analytic training programs. Throughout their partnership, Najdowski, Gharapetian, and Jewett found that many behavior-analytic graduate training programs across numerous universities include culturally insensitive ideas in their curricula and practices.
They also found that these programs lack diversity in the type of information that is disseminated to the classroom, with most lessons being taught from white authors and viewpoints. Students are rarely given information written or researched by people of color. To help solve these issues, Najdowski, Gharapetian, and Jewett developed four distinct recommendations to promote a racially tolerant and multicultural learning environment:
Reorganize the structure of the program and leadership approach to include diversity at the forefront of the program's policies
Incorporate multicultural concepts into current curricula, pedagogy, and research projects
Recruit and retain additional members of BIPOC communities among students, faculty, and staff
Educate and train all students, faculty, and staff in cultural competence and humility
In Gharapetian's experience, difficult discussions around incorporating cultural competence into clinical practice and academic instruction have frequently been ignored. "The reality is that without a greater understanding, appreciation, and incorporation of diversity, we limit our clinical and instructional effectiveness, and we encounter roadblocks in building meaningful relationships with one another, our students, and our clients," she says. "Reimagining graduate program training methods is essential to shaping the actions of our students so that they may grow to become professionals with cultural humility, thereby establishing and raising the standard of personal and professional responsibility for ensuring equity, inclusion, and progress."
For Jewett, racial disparities regarding access to higher education and overall resources in the education field have been evident. She explains that, "As we educate the newer generations who will be taking over our professional fields, we have an opportunity to change the narrative for the first time in American history. As upcoming students have lived through a few years of great racial turmoil, now is the perfect time to educate and promote cultural humility, which will in turn open the doors for deeper conversations and great advances in professional fields."
Najdowski, who reveals that the passion behind co-writing this paper was a matter of "do our part to make sure every human is treated with equity and inclusion," reveals that, "At GSEP, we have an opportunity to influence young minds of future leaders who will have opportunities to influence policies in their careers and ways of thinking in their friend and family circles."
Informing students at the beginning of each semester that her curriculum requires a multicultural approach, Najdowski shares that faculty in the Psychology Division at GSEP have created an Antiracism Collective that meets bi-weekly to discuss how to incorporate related concepts into their classrooms. GSEP's psychology programs also include student diversity committees who are working on initiatives, and conversations about antiracism and multiculturalism continue to occur at town halls, via training webinars, and through the development of consultation partnerships. Najdowski notes that while she is excited that these concepts are a part of everyday conversation, "As we make progress, we also realize this is a never-ending process and that we can always find additional ways to improve."