Center for the Arts to Present Release the Hounds: An Evening with Julian Lage, Chris Eldridge, and Aoife O'Donovan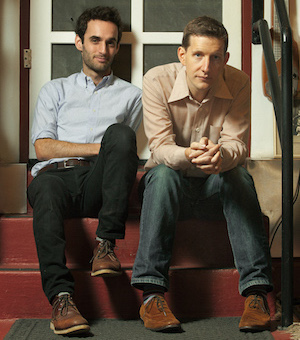 Masters of the acoustic, Julian Lage, Chris Eldridge, and Aoife O'Donovan will join forces for a virtuosic performance at Pepperdine University's Smothers Theatre in Malibu on Wednesday, April 26, at 8 PM.
A night of intrepid songwriting and acoustic innovation, the show will begin with O'Donovan, whose performance will draw from her catalogue of songs, played as she wrote them—with just her acoustic guitar and voice. Lage and Eldridge will follow with their virtuosic duo performance, known for pushing the envelope of folk, bluegrass, and jazz. The evening will conclude with all three on stage together in an aural-hootenanny.
Lage has, since childhood, been highly regarded in jazz and new music circles for his own work as well as for his collaborations with such artists as Gary Burton, Nels Cline, Fred Hersch, and Jim Hall, among many others. Eldridge is equally noted in the progressive bluegrass world for his stints with The Seldom Scene and The Infamous Stringdusters, which led to his joining Chris Thile's adventurous, Grammy-nominated quintet, Punch Brothers.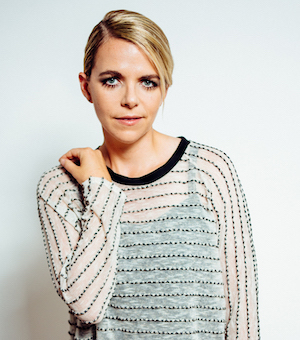 Their duo collaboration took off in 2013 when they self-released a four-song EP, Close To Picture. They were venturing into uncharted territory, beyond genre, reaching for a language of their own through the on-the-spot interplay of their guitars.
"The whole point was to explore sounds and textures that are uniquely possible on a flat-top steel-string guitar," says Eldridge. "There hasn't been a lot of exploration of what they're uniquely capable of, their particular rich tonal palate, what they have to offer to the world that other instruments don't."
Avalon, the first full-length album from Lage and Eldridge, is a vivid snapshot of this duo's repertoire, circa 2014—a portrait of a burgeoning friendship between two virtuosic players.
O'Donovan's sophomore album, In the Magic Hour—produced by Tucker Martine (The Decemberists, Neko Case)—is a 10-song album full of the singer's honeyed vocals, mixed with gauzy, frictionless sounds: splashing cymbals, airy harmonies, and the leisurely baritone musings of an electric guitar.
Previously, she's wielded her instrument with tensile strength as the captivating lead singer through a myriad of collaborations: on the Grammy-winning album by Yo-Yo Ma, Stuart Duncan, Edgar Meyer and Chris Thile The Goat Rodeo Sessions; for a decade in the progressive string band Crooked Still; and most recently as one-third of I'm With Her, a trio with singers Sara Watkins and Sarah Jarosz.
O'Donovan has also made regular appearances as a featured vocalist on A Prairie Home Companion and collaborated with some of the most eminent names in music, across a wide variety of genres from Alison Krauss to Dave Douglas.
Ticket prices range between $10 and $35, and are required for attendance. For additional information about the performances, and to purchase tickets, visit the Center for the Arts website.