Rick Gibson Appointed to Role of Senior Vice Chancellor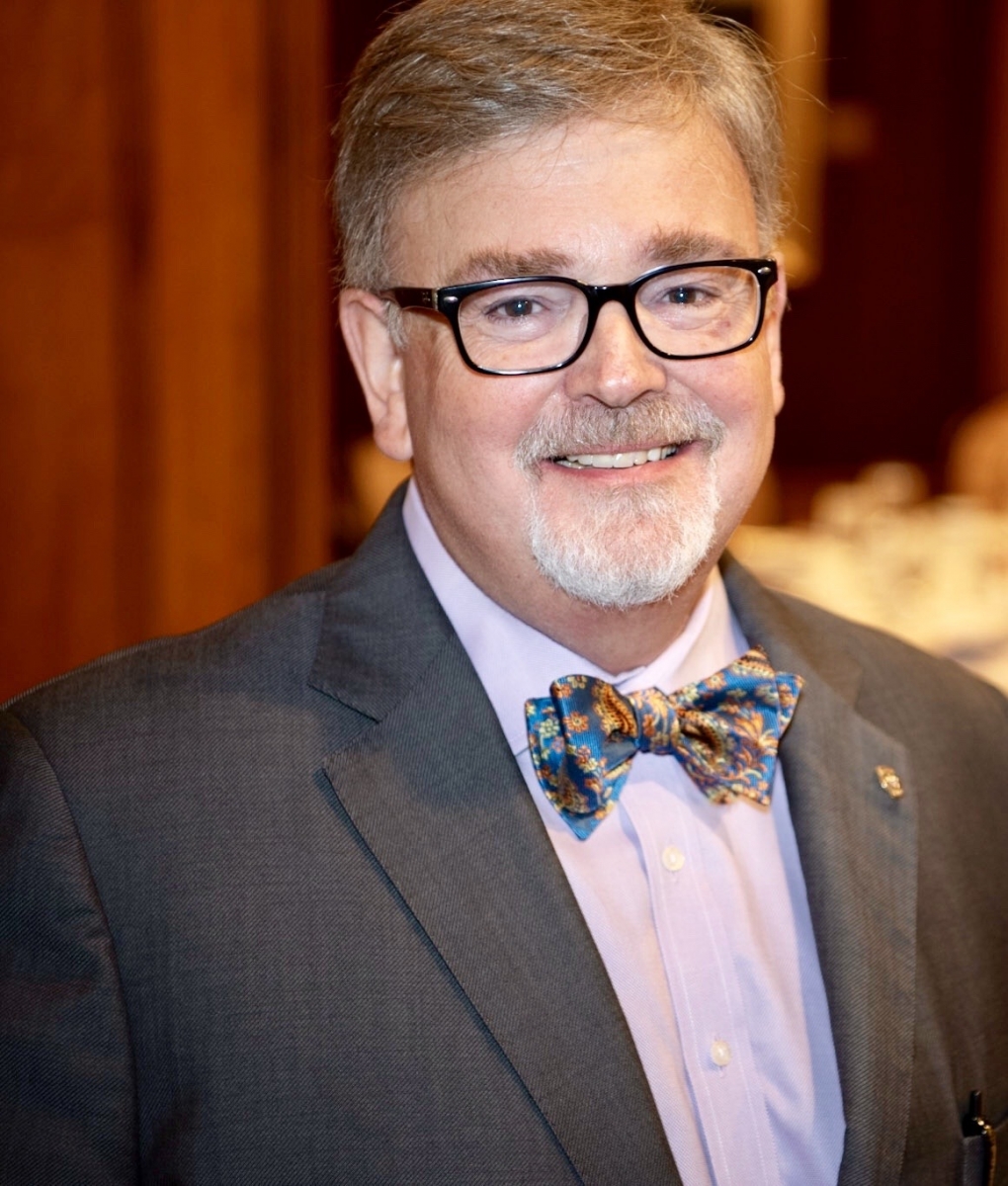 Rick Gibson (MBA '09, PKE 121), who currently serves Pepperdine University as chief marketing officer and vice president for public affairs and church relations, has been appointed to the position of senior vice chancellor. In this new role, Gibson will partner with Chancellor Sara Young Jackson ('74) to oversee a strategic development initiative that will deeply engage the city of Los Angeles and raise new levels of financial support for the University.
Positioned in the Office of the Chancellor and reporting directly to Jackson, Gibson will be tasked with enlarging Pepperdine's visibility, relevance, and influence in the vital global city of Los Angeles and beyond. As part of this effort, Gibson will also identify and cultivate relationships with new, high-impact donors and partners, as well as corporate, government, religious, and community leaders. Gibson will focus his efforts on expanding Pepperdine's network, particularly among the many philanthropically minded business leaders in Los Angeles.
"Rick has been a faithful author and advocate of the Pepperdine story for more than 20 years, building and leading a world-class marketing and communications team to share our brand story to an ever-widening audience through signature events, publications, and emerging technologies," said Pepperdine president Jim Gash (JD '93). "Over the last several years, Rick has also contributed to Pepperdine's advancement efforts by establishing key relationships and partnerships in downtown Los Angeles. With this transition, Rick will build upon his recent public affairs work with AEG, the California Club, and the influential Rotary Club of Los Angeles, where he has demonstrated his exceptional leadership and networking skills as the club's president last year."
Gibson's appointment facilitates the strategic goals President Gash developed early in his presidency to advance Pepperdine's vision to become a preeminent, global, Christian university known for the integration of faith and learning. Chief among these goals is the intent to increase Pepperdine's footprint around the world, beginning in Los Angeles, in pursuit of further elevating Pepperdine's visibility in the region and among local communities.
"Pepperdine has a rich history in Los Angeles. In fact, much of the Malibu campus bears the names and legacies of many of Los Angeles' most generous business leaders," said Jackson. "I look forward to partnering with Rick as we work with Pepperdine's advancement team to develop new connections that will enable and inspire Pepperdine's bright future."
As the immediate past president of the 260-member Rotary Club of Los Angeles, known as LA5, Gibson built upon the legacy and strength of the organization that serves populations in need within the Los Angeles community. Among his various leadership positions in LA5, including vice president and PR and communication chair, Gibson established connections with influential business, law, education, government, and nonprofit leaders and created invaluable relationships for the organization.
"The Pepperdine story continues to be one of the most dynamic and compelling stories in higher education," said Gibson. "When people hear it told in all of its richness, they naturally wonder how they can be involved. Los Angeles provides an international platform for positioning Pepperdine as a leading global Christian university. I am grateful to President Gash and Chancellor Jackson for the opportunity to provide leadership for this bold initiative."
Since 2009 Gibson has led Pepperdine's efforts to elevate the brand and reputation of the University, working directly with the Office of the President to shape the University's vision and advance Pepperdine's mission, interpreting it for various audiences and providing message leadership through integrated marketing strategies. In his role in the Office of Church Relations, Gibson directed a team in the development of programming for church leaders and led the group that produces Harbor | The Pepperdine Bible Lectures. Prior to joining the University in 1997, Gibson served for 11 years as a minister at the Mission Viejo Church of Christ in Orange County, California.