School of Law to Host 2017 Commencement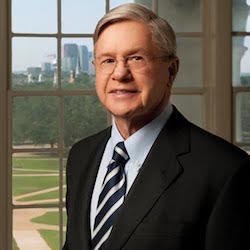 Pepperdine School of Law will celebrate the class of 2017 at commencement on Friday, May 19, at 10:30 AM at Alumni Park. The event will bestow an honorary Doctor of Laws degree upon Michael M. Boone, honor Michael B. Quigley (JD '83) as this year's Distinguished Alumnus, and present Jerren P. Wright (JD '09, MBA '11) with this year's Young Distinguished Alumnus Award.
Boone is partner and cofounder of Haynes & Boone, one of the largest and most respected law firms in the United States. Founded in Dallas, Texas, in 1970, Haynes & Boone has grown from two lawyers in one office to almost 600 lawyers in 15 offices, including three foreign offices. Boone has garnered numerous honors for his work, including the 2011 Lifetime Achievement Award as a Distinguished Law Firm Leader from The American Lawyer. Highly regarded in his home state, Texas Monthly and Law and Politics magazine have named him one of their Top 10 Super Lawyers, while Texas Lawyer magazine has called him a Go-To Lawyer for Corporate and Business Law.
He has worked to advance his profession, teaching corporate securities law as an adjunct professor at his alma mater, Southern Methodist University (SMU), and through the publication of his writings within his specialties of mergers and acquisitions, corporate finance, securities transactions, and corporate governance.
Boone has been an active participant in civic affairs, including his service as chair of the Dallas Citizens Council and as president of the Highland Park School Board. He has also been named to the Dallas Business Hall of Fame.
In addition, Boone has focused much of his philanthropy toward the cause of higher education, with service as a member of the board of trustees of SMU, where he has served since 1996; as a former trustee of Abilene Christian University; and as a member of the board of visitors of the Pepperdine School of Law.
Boone received his BBA in accounting from the Cox School of Business and his JD from the Dedman School of Law, both at SMU.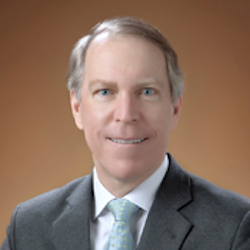 Quigley is an attorney at Kim & Chang. Based in Seoul, South Korea, Kim & Chang is the largest law firm in the country, employing 1,300 professionals and 1,600 staff. Quigley joined the firm in 2012 and specializes in representing clients in tax controversy and litigation matters. For more than 25 years, he has concentrated on the resolution of tax disputes by negotiation and, when necessary, litigation before the courts.
Prior to joining Kim & Chang, Quigley held positions with White & Case (2006 to 2012); Akin, Gump, Strauss, Hauer & Feld (1992 to 2005); Cadwalader, Wickersham & Taft (1987 to 1992); and the US Department of Justice, Tax Division (1983-1987). He is admitted to practice in California and in Washington, DC, as well as before the US Court of Federal Claims, the US Tax Court, and the US Supreme Court. He has also served as chair of the Federal Bar Association Section of Taxation.
Quigley's tax litigation experience is extensive and his advocacy skills before the courts have been widely recognized by his peers. He is nationally ranked in the United States by Chambers & Partners, is a master of the Inns of Court, and is frequently called upon to serve as specialty tax litigation counsel. Euromoney magazine has featured him on its achievement lists, including its World's Leading Transfer Pricing Advisors, Best of the Best-Transfer Pricing, and World's Leading Tax Advisors. International Tax Review has named him one of their Tax Controversy Leaders.
Quigley received his BA from the University of California, Berkeley, in 1980 and his JD from the Pepperdine School of Law in 1983.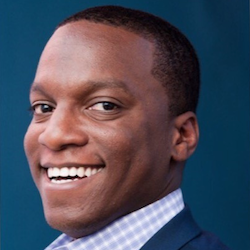 Wright is a practicing entertainment lawyer and corporate counsel for Amazon Studios in Southern California, where he works on Amazon's various projects for television and virtual reality. Prior to this current appointment, he practiced entertainment law and has been associated with various prominent Los Angeles-based law firms and studios, including Abrams Garfinkel Margolis Bergson LLP, NBCUniversal, and ABC Studios. A talented musician, Wright has worked as a drummer and a songwriter for various artists and in 2013 started his own music management and consulting firm.
The Pepperdine alumnus donates his time to serving several philanthropic organizations. He is devoted to his work as a mentor to children through Big Brothers Big Sisters of Los Angeles. He is also a member of the Vista del Mar Leadership Advisory Board, which provides comprehensive rehabilitation services for at-risk children and families in the Greater Los Angeles area.
He received his BS in communications in 2006 from the University of Texas at Austin (UT). While at UT, he distinguished himself as an athlete and member of the Longhorns' 2005 national championship football team.
Wright completed his JD from Pepperdine in 2009. During his time at the School of Law, he served as president of the Student Bar Association and concurrently completed the certificate in dispute resolution from the Straus Institute for Dispute Resolution. He continued his graduate business study at Pepperdine, earning his MBA from the Graziadio School of Business and Management in 2011.
For additional information, visit the School of Law Graduation website.