School of Law Hosts 2015 Commencement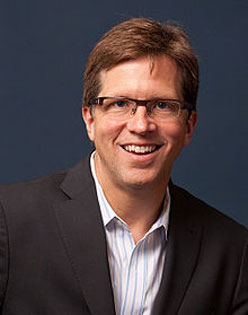 The School of Law will host its 2015 commencement ceremony at 10:30 AM on Friday, May 15, in the Firestone Fieldhouse at Pepperdine's Malibu campus. The University will bestow an honorary Doctor of Laws degree on Mark Lanier, one of the top trial lawyers in the United States, during the ceremony.
Lanier was recently named 2015 Trial Lawyer of the Year by The National Trial Lawyers, a professional organization made up of top trial lawyers nationwide. The award was presented during the annual Trial Lawyers Summit in Miami in recognition of Lanier's successful courtroom career.
Lanier's selection follows his record-setting verdict last year in Louisiana federal court on behalf of a man who suffered bladder cancer after taking the prescription diabetes drug Actos. The $9 billion verdict was the nation's second-largest verdict overall during 2014 and the largest pharmaceutical liability verdict in U.S. history.
Lanier's firm, The Lanier Law Firm, has locations in Los Angeles, New York, and Houston, and specializes in civil trial work including personal injury, corporate disputes, and asset recovery. Lanier's verdicts include $480 million in a business fraud case, $118 million in an asbestos case, and a $56.2 million verdict against Caterpillar, Inc., on behalf of a crippled driver.
In 1998 and 2006, The National Law Journal recognized Lanier as one of the nation's top trial attorneys, and in 2006 it designated him as one of the 100 Most Influential Lawyers in America. Lanier is the founder of the Christian Trial Lawyers Association, a nonprofit whose goal is to create a network of principled attorneys to minister to others through civic-minded endeavors. He serves on the boards of the American Schools of Oriental Research, and the Albright Institute.
Lanier teaches a weekly, 750-plus-member Sunday school class focusing on Biblical literacy at Champion Forest Baptist Church in Houston. He is the author of Christianity on Trial. He and his family built the Lanier Theological Library, one of the world's largest private religious studies libraries, open to the public. The library houses nearly 100,000 volumes on such subjects as biblical studies, Judaic studies, church history, Greek and Latin classical studies, linguistics, and ancient Near Eastern studies.
For more information about the 2015 School of Law commencement ceremony, visit the School of Law website.
UPDATED 5/14: New location due to weather forecast.