School of Public Policy to Host Free Speech 2022 Conference Exploring Challenges and Opportunities Institutions Face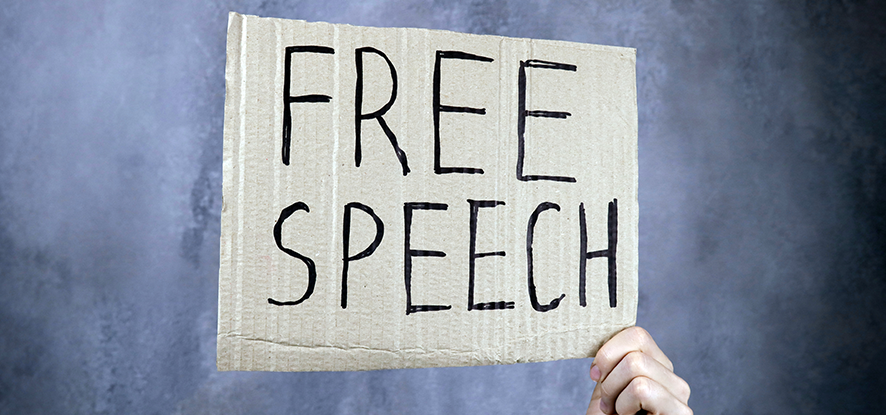 On May 23, 2022, the School of Public Policy will host the Free Speech 2022 Conference to explore the challenges and opportunities institutions like academia and the media face. The conference, which is part of the school's celebration of its 25th anniversary, begins at 11:30 AM at the Drescher Graduate Campus in Malibu, California.
The day will feature a keynote from Robert George, a renowned philosopher and legal scholar and the inaugural Nootbaar Honorary Distinguished Professor of Law at the Caruso School of Law and the Ronald Reagan Honorary Distinguished Professor of Public Policy at the School of Public Policy, as well as three panels and a closing discussion. Each panel will focus on the areas of the media, internet, and academia. The closing conversation will continue to explore ways to build institutions that defend free speech.
Other featured speakers include political commentator Kassy Dillon (MPP '21), University of San Diego civil rights law professor Gail Heriot, and writers Naomi Schaefer Riley and Tunku Varadarajan.
To learn more about the event and register to attend, visit the Free Speech 2022 Conference website.