School of Public Policy Welcomes Spring Distinguished Visiting Professors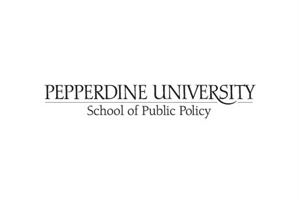 Pulitzer Prize-winning journalist Karen Elliott House will join historian Victor Davis Hanson as the Spring 2014 William E. Simon Distinguished Visiting Professors. In addition, former Ventura County Sheriff Bob Brooks has been named the Maldonado Fellow for the Spring 2014 semester.
House is a Pulitzer Prize-winning journalist, an Adjunct Senior Fellow at the Belfer Center for Science and International Affairs at the Kennedy School of Government at Harvard University, and the author of On Saudi Arabia: Its People, Past, Religion, Fault Lines—and Future. She previously served as the publisher of the Wall Street Journal from 2002 until her retirement in 2006. She also held various roles as a reporter, editor, and executive throughout a 32-year career at Dow Jones & Company, most recently as senior vice president and a member of the company's executive committee. House received her bachelor's degree from the University of Texas at Austin and has studied and taught at Harvard University's Institute of Politics. She holds honorary degrees from Boston University and Lafayette College, and was presented with a doctor of laws degree from Pepperdine University in 2013. House will be teaching "Region Specific Studies: Saudi Arabia."
Hanson is the Martin and Illie Anderson Senior Fellow in Residence in Classics and Military History at the Hoover Institution, Stanford University and Professor Emeritus of Classics at California State University, Fresno. He is also a nationally syndicated columnist for Tribune Media Services. Among numerous awards, honors, and fellowships, Hanson was awarded the National Humanities Medal in 2007 and the Bradley Prize in 2008. Hanson is the author of hundreds of articles, book reviews, scholarly papers, and newspaper editorials on matters ranging from ancient Greek, agrarian, and military history to foreign affairs, domestic politics, and contemporary culture. He has written for the New York Times, Wall Street Journal, Los Angeles Times, International Herald Tribune, and New York Post, among others. He received a bachelor's degree from the University of California, Santa Cruz, attended the American School of Classical Studies, and received a PhD in classics from Stanford University. Hanson will be teaching "Seminar in International Relations: War: Origins, Means, and Ends."
Sherriff Brooks led the Ventura County Sheriff's Office from 1998-2011. He led the department through a very progressive period, marked with fiscal challenges, while upholding the highest of ethical standards and integrity. Brooks instituted the Six Points of Honor that established the foundation for the department's core values. He retired in 2011 after the expiration of his third full term and 37 years of distinguished service. Brooks is a member of the executive boards of the California State Sheriffs' Association and the Major County Sheriffs' Association. He is a trustee of Life Pacific College, and has served as an instructor at California State University, Northridge; California Lutheran University; and Ventura Community Colleges. Brooks received a bachelor's degree in public administration at the University of Redlands; a master's degree in organizational management from Regent University; and graduated from the National Sheriffs' Institute; the FBI National Executive Institute; and with distinction from POST Command College. He also holds a master's degree in homeland security from the Naval Post Graduate School and a Doctor of Laws degree from California Lutheran University. Brooks will be teaching "Seminar in Regional Policy: Public Safety and Homeland Security."
The William E. Simon Distinguished Visiting Professorship at the School of Public Policy is funded by the William E. Simon Foundation, which provides the school with the opportunity to invite a series of nationally recognized and highly respected individuals to be in residence each year. Each visiting professor leads a class or seminar, devotes significant time as a resident mentor to student scholars, and leads presentations for the entire campus community.
The Maldonado Fellow is funded by the Maldonado Family Fund established by Dr. Ernest and Mary Maldonado to fund merit scholarships, student internships, faculty research, fellowships, and other programs and initiatives in the fields of intelligence, national and homeland security, criminal justice and enforcement.