Sean Burnett Named Senior Vice President for Integrated Marketing Communications and Chief Marketing Officer at Pepperdine University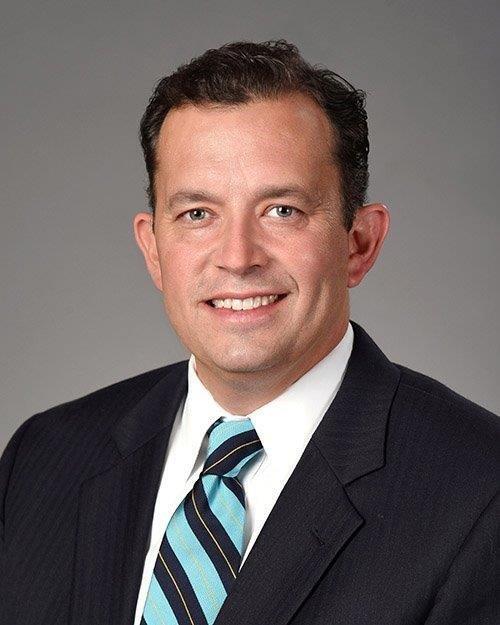 Following an extensive national search, Sean Burnett has been appointed to the role of senior vice president for integrated marketing communications and chief marketing officer at Pepperdine University. Burnett will assume his new role in April 2022.
"I look forward to Sean's stewardship of the Pepperdine brand and story and am energized by the knowledge and experience he brings from his years of leadership in strategic communications, organizational development, and advancing invaluable opportunities in the fields of healthcare and higher education," says Pepperdine president Jim Gash (JD '93).
Burnett brings extensive experience in brand positioning and marketing as well as a deep Christian faith and a profound appreciation for Pepperdine's mission and place in higher education. As the leader of Pepperdine's award-winning marketing and communications team, Burnett will work alongside a dynamic group to share the Pepperdine brand story to an ever-widening audience through signature events, publications, and emerging technologies to position Pepperdine as a leading global Christian university. Burnett will work directly with the Steering Team and leaders around the University to shape its vision and advance Pepperdine's mission, illuminating it for various audiences and providing message leadership through integrated marketing strategies.
"Nancy and I are honored to join the family at Pepperdine University and feel blessed beyond measure as we step forward into an exciting new chapter," says Burnett. "The opportunities at Pepperdine seem limitless. President Gash has assembled an incredibly impressive team of mission-driven professionals who are committed to making the ambitious vision of this institution a reality. I could not be more proud to accept the invitation to join this talented and passionate group."
Burnett joins Pepperdine from Houston, Texas, where, since 2017, he has served as vice president of marketing and corporate affairs for HCA Healthcare's Gulf Coast Division, one of the nation's leading providers of healthcare services. In that role, Burnett successfully led the launch of the company's rebranding initiative, managed crisis communications through Hurricane Harvey and other incidents, and significantly increased awareness of HCA Houston in the region.
Burnett has also held critical advertising, branding, and marketing roles in both the healthcare and hospitality industries throughout his career, including vice president of sales, marketing, and training at Covia Health, an innovative healthcare services firm based in Houston and focused on detecting and preventing late-stage breast cancer. With more than 20 years of experience in brand management and strategic planning, Burnett has launched comprehensive marketing programs, designed communication initiatives, and impacted global brands such as OSI Restaurant Partners, Inc. (Outback Steakhouse), Yum! Brands (KFC, Taco Bell, and Pizza Hut), IKEA, Igloo Products Corp., and SYSCO Foods, among others.
At Rice University, Burnett served as a director of the Jones Graduate School of Management, where he graduated with an MBA in 2006. As director of MBA programs at the business school, Burnett oversaw the administrative and programmatic strategy for Rice's 500-student, internationally recognized MBA program, including academic policy execution and enforcement, student affairs, and overall program development. Burnett collaborated on a successful university-wide procurement enhancement initiative and launched a rebranding initiative that elevated Rice's national ranking from 49th to 22nd in two years. In addition, the Jones School's entrepreneurship and finance programs became ranked in the top 10 internationally for the first time in the school's 35-year history.
Burnett attended the University of Texas at Austin, where he received a bachelor's degree in advertising. Beyond his professional duties, Burnett serves as the president of the board for Cornerstone Christian Academy, a K–8 school in Sugar Land, Texas, launched by the First Colony Church of Christ, where he and his wife Nancy are members.